HOW I MAKE THAT DRINK
(AND WHY IT'S SO GOOD)
The Grilled Pineapple Mojito is a Mojito with a twist…
Johnny Swet, former Navy veteran and since then a New York nightlife veteran, is a master mixologist and one of the founding owners of JIMMY, the now iconic rooftop bar of the Modernhaus SoHo hotel in New York City. He's been in charge of the cocktail program since the bar opened in 2010, in what was then the James Soho hotel.
The drink
The Grilled Pineapple Mojito
This is an original cocktail that has never left our menu. It's basically a Mojito, but we amplify the flavor profile by muddling in fresh grilled pineapple!  
We came up with this cocktail on our first day of opening.  We had a Mojito and wanted to do something different….so we decided on pineapple! We char it, which totally elevates the drink.
Grilling the pineapple allows the fruit to intensify and adds a sweet caramelized, yet smoky flavor profile to a bright and refreshing cocktail. It's hands down one of our most popular cocktails. Perfect for rooftop imbibing.
It's simple to make but gloriously enjoyable!
Ingredients 
2 oz Brugal Rum
.5 Lime juice
2oz Pineapple juice
1oz Simple syrup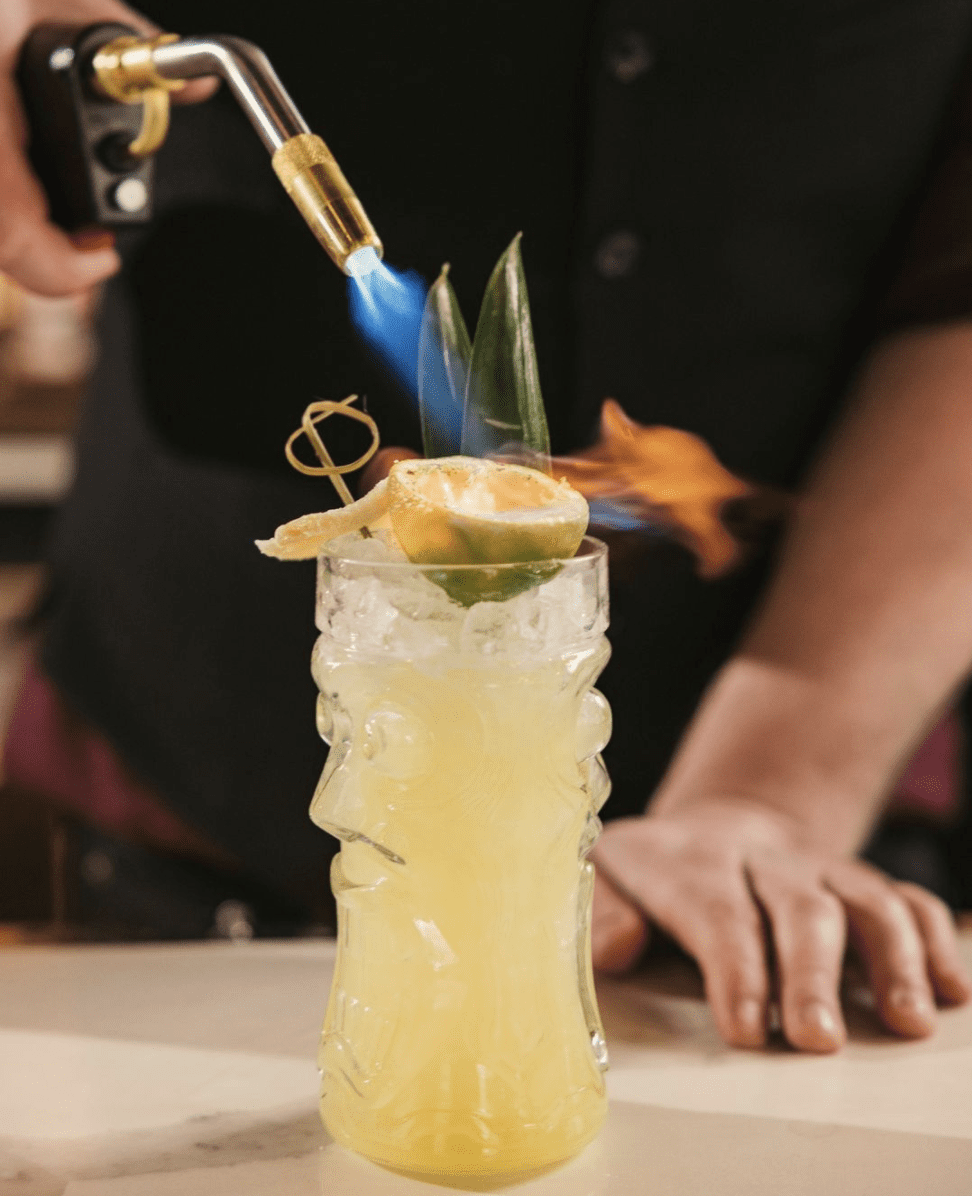 Preparation 
Build in glass. Muddle scoop of grilled pineapple and mint. Add all ingredients and top with pellet ice. Swizzle in splash of soda water and garnish with fresh mint & grilled pineapple