A MOMENT IN TRAVEL A GREAT ROAD TRIP WITH DAD (AND ONE BAD NIGHT AT A B&B)
A father-son weekend visiting the Baseball Hall of Fame was a strikeout when it came to the accommodations
It was June 25, 1999. I was 21 years old and about 15 years into my love for baseball. It was the right time for me to visit the National Baseball Hall of Fame and Museum in Cooperstown, New York.
I loved baseball! I even designed my own scorecard to keep score…at home. I couldn't wait to see all of the artifacts of the greatest players of all time. My father, who grew up in East Flatbush, Brooklyn, has been a lifelong Dodgers fan, even after they left Brooklyn for Los Angeles. He was visiting Cooperstown for his first time too. Then 50, he thought it would be cool to stay at a bed and breakfast.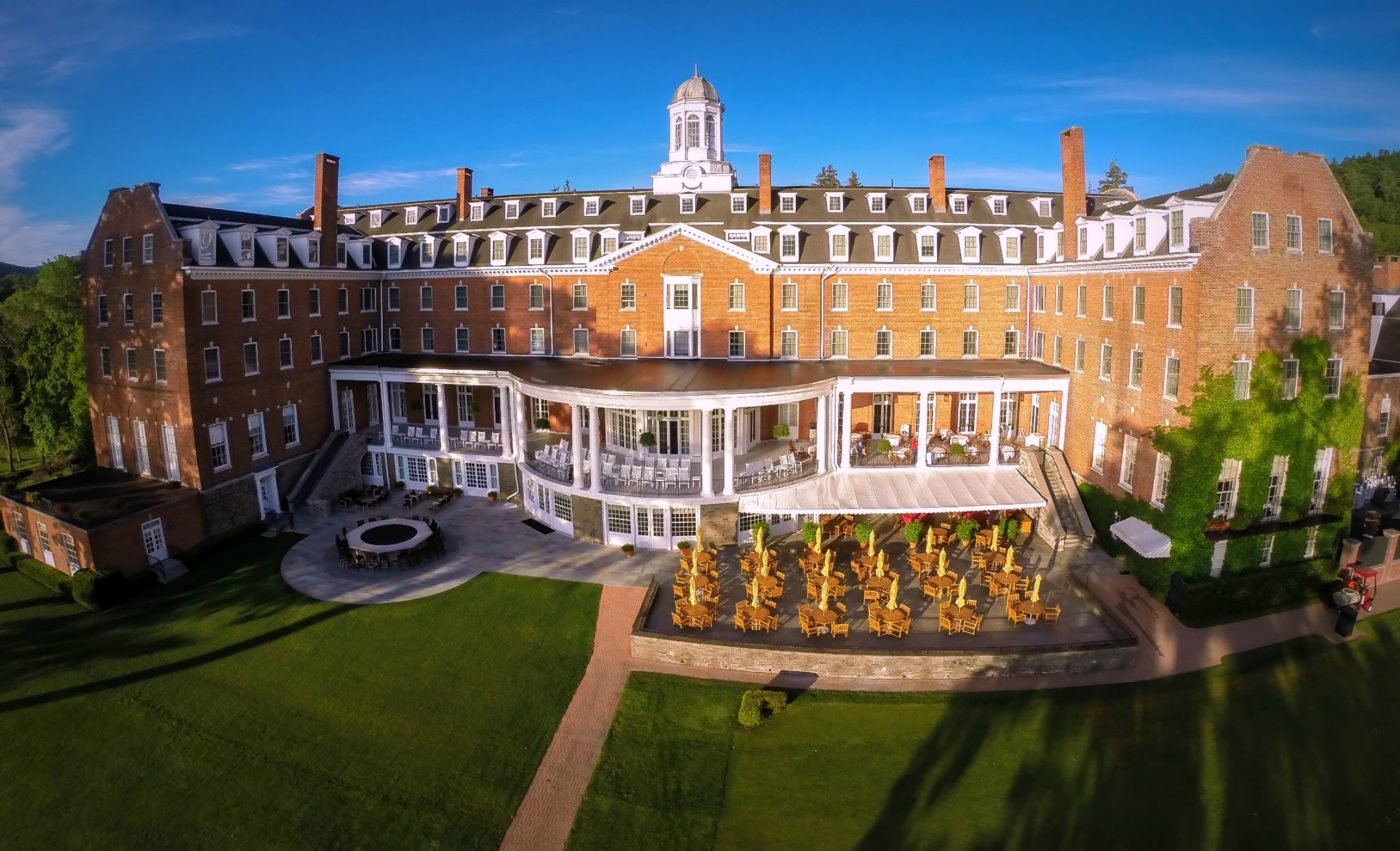 Bed and breakfasts were the dominant accommodations in this bucolic town, other than the historic Otesaga Resort Hotel. Opened in 1909, it was built along Lake Otesego by the Clark family who built New York City's famed Dakota apartments.
After driving four hours through country road darkness, we came upon our weekend abode. The porch light was left on for us. We rang the bell because you couldn't just walk in. This was someone's house! A middle-aged bespectacled woman answered the door, greeting us with a big smile. After an exchange of pleasantries and an effusive apology from us for being late, she showed us to our room. She had a fully rented main house so she escorted us to a private room above the garage: the newly renovated… honeymoon suite.
The room had a four-post bed with a canopy, a Victorian Age-looking tufted velvet couch barely wide enough for two people to sit let alone one person to sleep, fragrant soaps in the bathroom, lots of lamps, even a chandelier. The look my father and I gave each other was the same look John Candy and Steve Martin gave each other when entering their room at the Braidwood Inn in Planes, Trains & Automobiles. And they were paid for their moment. I was not risking getting my hand stuck between "two pillows" so I opted for the couch. Sleep was not had by your humble author that night.
The next morning, over fresh squeezed juice, baked goods and homemade jams, our host struck up a conversation with us, telling us she was a divorcée, used to live in New York City and had worked at a law firm. She revealed this to us while wearing a robe. Although the breakfast was aplenty and delicious, my father and I just couldn't embrace the B&B concept. "It was a little strange for two guys from Staten Island," Dad remembers. We had to get out of this place.
We were originally booked to stay Saturday night too, but we canceled the second night, apologized again, this time for leaving early, and packed up our things before walking over to the museum.
Visiting the Hall of Fame with my Dad was amazing. It was surreal and exciting. I had this nervous energy like when a child pulls on your arm walking down the street. I spent years watching baseball, playing baseball, collecting cards and memorizing stats. My first baseball game was with my father and now we were seeing the game's history together. We saw the induction plaques, including those of Dodger greats Duke Snider and Sandy Koufax – two of Dad's idols – George Brett's infamous pine tar bat, way too many Yankees exhibits for this Mets fan, and so much more. My father was particularly impressed, since many of the players inducted he saw play at Ebbets Field as a kid. "When we went, many of the Hall of Famers were still alive," he recalls. "Seeing their gloves and bats brought back memories for me as a kid playing baseball."
I didn't buy any worthwhile souvenirs, though there's no shortage of shops along Main Street.
Twenty years later Dad and I still laugh about our abrupt trip to Cooperstown. Visiting the Hall of Fame has now become an afterthought, but the memories last forever. "The trip to the Hall with my son was the first time we had a chance to bond," Dad says. "Hope it won't be the last."
Hopefully I get to take my son on a pilgrimage to this shrine to America's pastime.
When planning where we stay, I'll just have to remember to request separate beds.