BRING BACK THE BROOCH
An adornment for the ages that never goes out of style
The other day a friend and I had tea and held a little party amongst ourselves.  Just for fun, we were both to bring in ten pieces of jewelry which we loved the most.  I have been enchanted with jewelry my whole life, and it's no surprise that I find fascination in the trinkets friends hold near and dear.  The pieces weren't meant to be the most expensive, but those which had a story or special significance. Among hers were a gorgeous gold necklace, a well-worn flower ring, dainty diamond earrings, and a simple brooch adorned with a sparkling star.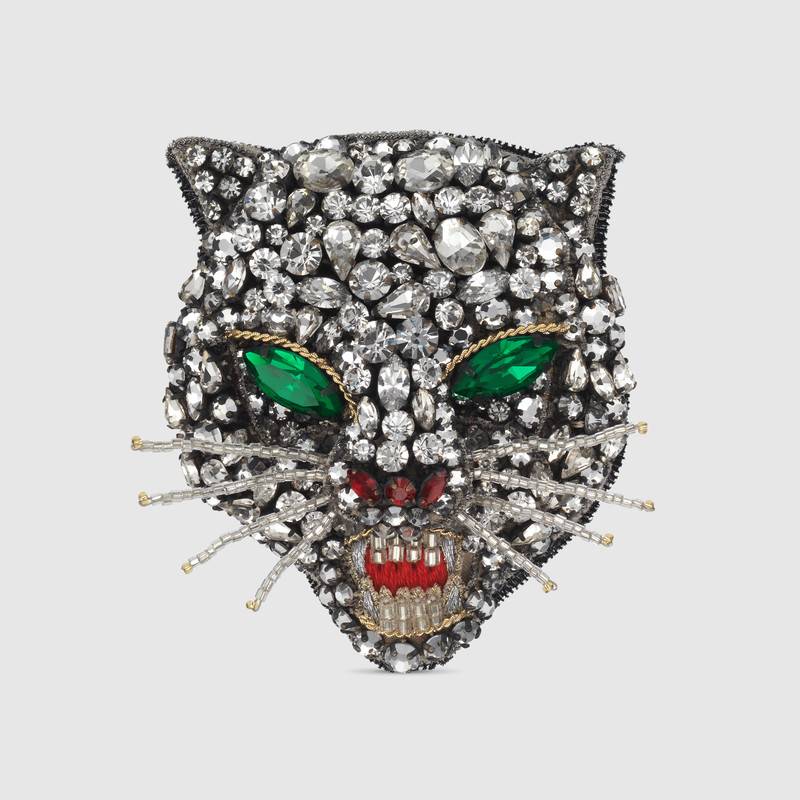 Of all the pieces the brooch made the biggest statement to me.  It's possibly the most traditional and, for some reason, least-worn in my friend's jewelry boxes.  It's rumored that brooches were invented for pure utilitarian reasons, to hold two pieces of cloth together to make a garment.  Over time they became decorated, much in thanks to the fashion forward Byzantines, and soon brooches, now fastened with the most up-to-date pin mechanisms, could become a statement piece.  The biggest statement for fashionistas in the early days was to showcase their family crest, and it wasn't until the tenth century that someone thought they might look prettier bejeweled.
In some ways, not much has changed over the years.  Accessories are still a personal statement. The "crest" of sorts might have less to do with family heritage, and more with showcasing one's wealth or alignment with a designer.  Today brooches seem sequestered to a specific age group, the very same who rotate them as seasonally as they do the weight of their coat. My mother believed no outer garment was complete without a brooch (she calls them "pins").  And so, I have a collection of pins for every fashion occasion, every jacket or scarf, every season. If there is one and only one tip to thank Carrie Bradshaw for, it's her resurrection of bold flower brooches, or the vintage variety adorning a hat or lapel.
I inherited many things from my grandmother: her recipe for zucchini and tomatoes, her lace gloves, and key pieces of her jewelry.  Among them is a rhinestone brooch in the shape of a poodle. Research reveals that these brooches were all the rage in the 1950s, and my grandmother kept it until her death, amongst the surprisingly sparse and simple pieces she cherished throughout the years.   No doubt the brooch is worth little without its sentimentality, but I wear it proudly as the outfit dictates. I'm happy to quietly lead the crusade in bringing the brooch back in everyday style.