GO AWAY!
The Cotswolds, in England
Under 2 hours drive west of London, laid across 6 counties and roughly covering 25 by 90 square miles, are the English Cotswolds.
Known as inspiration to many a writer, including Sir William Shakespeare in the 16th Century, who referred to the high wild hills and rough uneven ways in Richard III. Jane Austen lived there in 1801, where she wrote Persuasion. Henry James lived there in the late 19th century, and Peter Pan author, JM Barrie spent summers there in the 1920's and 30's. In the 1930's TS Eliot spent time in the Cotswolds and thereafter Igor Stravinsky, who revered him, gushed, perhaps a little over the top, of the author as "not only a great sorcerer of words but as the very key keeper of the language."
Eliot wrote of being chased by a cow whilst in the Cotswolds in his comic children's poem, The Country Walk. Whether you need to be inspired as a writer, or just chased by a cow, or, less fantastically, simply like roaming the hills or being in nature, it could be the perfect retreat for you out of the city. Fresh air on your face, landscape crisscrossed with dry stone walls, sheep that bleat back to you.
How to get there
Great Escape Cars based in Worcestershire in the Midlands has the UK's largest choice of classic British hire cars and deliver nationwide. Prices start at $210 for a weekend and include everything from classic Minis to Austin Healeys, Rolls' and E-Type Jaguars, the ultimate Swinging 60's English sports car.
Choose the car that suits your budget and ease of driving and they can deliver it directly to your hotel. An airport and rail transfer service is also available, as are driving routes, touring packages with accommodation, and the enigmatically referred to "gift experiences".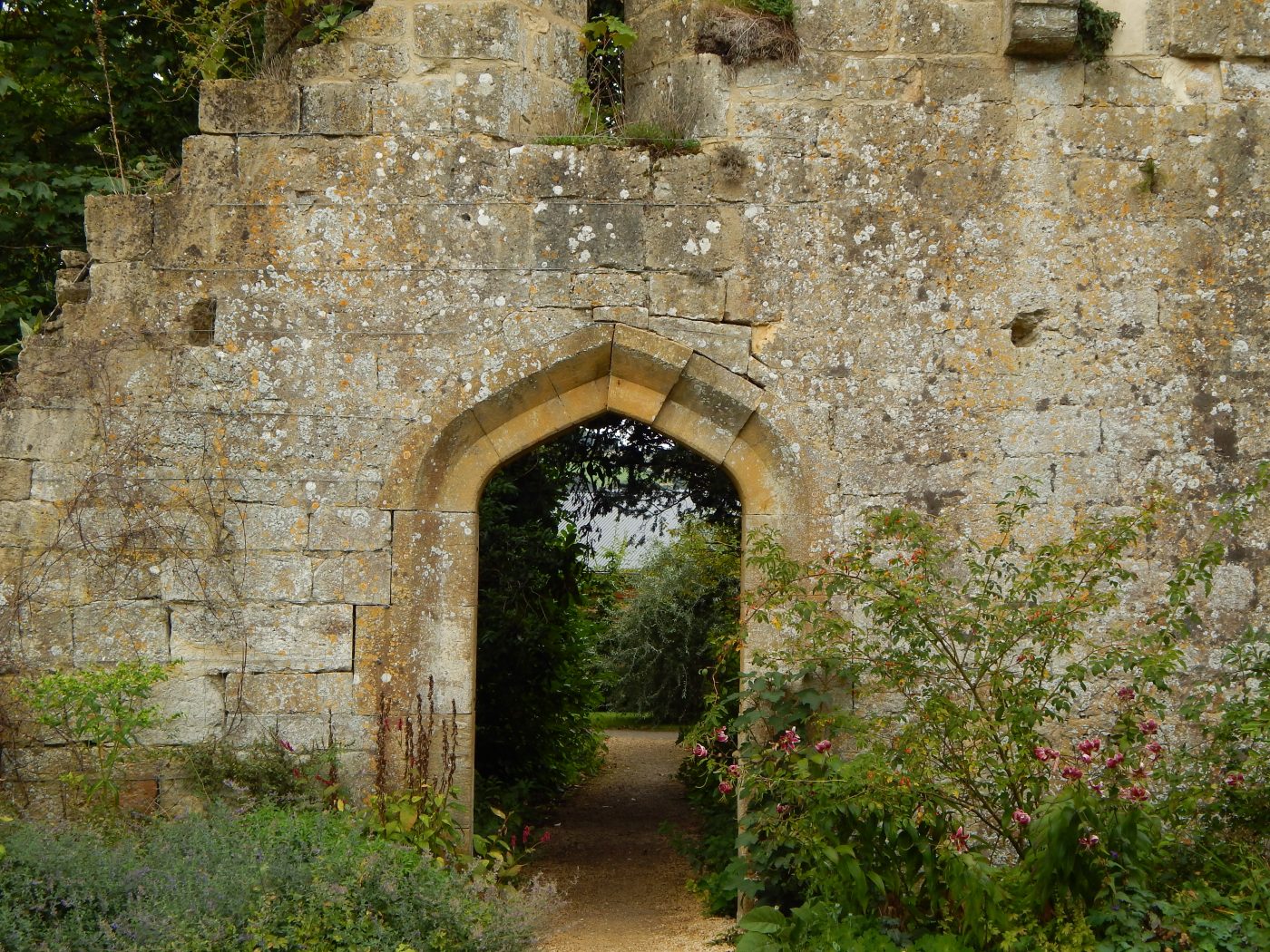 Things to do
The Cotswolds has its own traditional secret recipes sourced from local produce – Old Hooky Beer, Gloucester Old Spot pork sausage and Stinking Bishop cheese which is immersed in perry every four weeks during ripening. Perry is a pear cider made from fermented local Stinking Bishop pears. The cheese became better known in the film The Curse of the Were-Rabbit when Gromit used it to revive Wallace from the dead. If you want to be revived from the dead and can't make it to the Cotswolds, they do sell it in Harrods just in case.
The signature of the Cotswolds is the honey colored limestone creating the distinctive market towns and villages.
There are farmers markets, food festivals and walking festivals throughout the year from Bath in the south to Chipping Campden in the north.
Frequent walk meets go from many towns. Walks taking from around 3 hours for the six mile hike, to all day walking up to 15 miles and there's plenty to see.
Roman settlements existed at a number of places including Dymock (home of Wallace and Gromit's Stinking Bishop Cheese), Dorn and Bourton-on-the-Water. And the Corinium Museum in Cirencester has one of the finest collections of Roman antiquities in Britain.
Cheltenham, Bath, Oxford and Stratford-upon-Avon are some of the most famous towns in England (and Oxford gave the world the modern University). Each have many cultural activities, so look up what's available before you go and plan accordingly. All are wonderful places to stay a while too.
The enigmatically named Chipping Campden is a procession of ancient houses, with fairy tale prominent chimneys and arched doorways.
In Bath, the Fashion Museum is home to one of the world's leading collections of historic and fashionable dress. The collection includes more than 100,000 objects dating from the 16th century to present day. Changing displays chronicle the story of fashionable dress: A must-see for every fashion lover.  A current exhibition through January 2019 is A History of Fashion in 100 Objects, which showcases 100 star objects, from embroidered gloves from the 1600's to the museum's Dress of the Year 2017, an ensemble from Dior's spring/summer collection featuring a "We Should All Be Feminists" print T-shirt.
Where to stay
Although you can't stay at 15th century Sudeley Castle in Winchcombe, you can stay in Sudeley Castle Cottages within the castle grounds, and visit the castle, it's peaceful gardens and the marble tomb of King Henry VIII's sixth and last wife, Katherine Parr, and attend various events held throughout the year. There's an adventure playground with a zipline, and you can land your helicopter there. (Frequent readers will realize we are convinced you have a helicopter, and are just being discreet about not making a fuss.)
The 13 cottages offer free wifi in all areas, and on-site parking. Pets are welcome at 5 of them, and they sleep from 3 to 6 people. Grab your groceries and cozy away in the cottages — with kitchen, dining area, beamed bedrooms, snug living spaces, and modern amenities.
Driving into Winchcombe, less than eight miles from Cheltenham, is staggering. The lane is one-car narrow and built in 1282. If walls could talk…
You can also easily walk to the village from the cottages, where there are coffee shops, boutiques, grocery stores and fine dining. We recommend dining at Wesley House, where John Wesley, founder of the Methodist Church, stayed in 1755. They're open for lunch, afternoon teas and dinner, and were listed as one of Britain's Coziest Hotels by The Telegraph, just in case you get tired of the self-catering thing. (5 rooms from approximately $125/night and there's a wine bar next door. Handy.)
The county is also rich in Neolithic (that means stone age) remains, with about 80 long barrows (burial mounds). Belas Knap is one of the largest, that you can actually crawl inside — from 4500 BC.! Drive up the lane outside Winchcombe to a sign in the woods and hike up from there. Feel the energy from the remains in the tombs, unless it's just your feet tingling from the hike up… Sit inside the tomb of 38 of your ancestors from circa 2000 BC. A humbling experience, if you're tuned in.
And in case you were wondering, Winchcombe is approximately 50 miles from the famous Roman-built and today gloriously preserved city of Bath.