Eating

Montreal

(Slowly)
Life's a feast in Canada's magical metropolis, best enjoyed taking one of Spade & Palacio's Food Tours
Photography By Michael Petronaci
I think North America needs an appointed food capital, and my vote goes to Canada's cultural capital, Montreal. Think about it: unpasteurized real cheese, a melange of Greek, Italian, Lebanese and Jewish communities, Au Pied de Cochon, Talon Market, and then that famous hot dog. Plus you can walk or bike everywhere and locals (French speaking and not) are always happy to point you into a good direction to stuff your face.
Spending a Saturday morning with food tour extraordinaire Danny Pavlopoulos, co-founder of Spade & Palacio Tours, munching across Montreal proves the city's mettle, and holds its new title up high.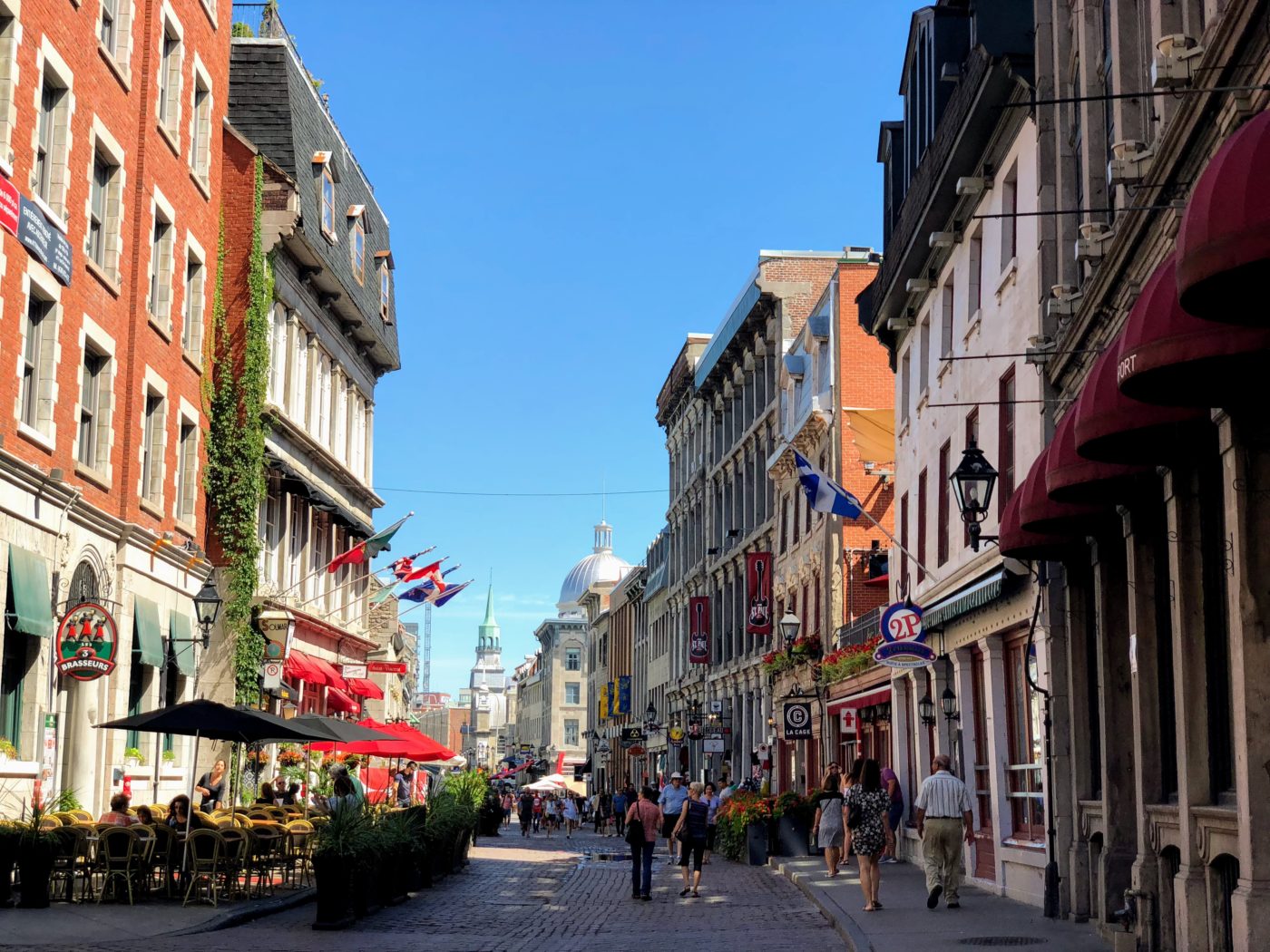 Tell me about your company. A little story about why you set this up in Montreal.
We are about to start our fifth season, fourth as a full time gig. My business partner Anne-Marie [Palacio] and I worked for other companies as licensed guides and saw what we liked and… liked less. We knew we could do it better. We were sick of reading scripts and taking people to where the herds went and where Google told them. We love Montreal and knew she deserved to be shared through the eyes of young locals.
Give me some thoughts about food culture in Montreal and what makes it so fascinating.
We've had a great food scene here for years. It's in the last decade that the world has caught on. We're not Toronto where we do things so others hear about us, we do it for ourselves, for the locals. A couple of big articles and Anthony Bourdain episodes later and the secret is out. We're more than happy to share, come, enjoy, just don't be a dick about it. Show some respect when you eat with our culinary artists, embrace their craft.
What makes it so fascinating is simple. Good and local as much as possible ingredients, foraged foods, laid back and no pretension, drink a lottttt during dinner, and peace out. Dinner can last hours and your wait staff will offer you shots and have a glass of wine with you if you're cool. Always be cool.
Some say Montreal has better bagels that New York. What do you think?
They are two totally different products. To compare isn't fair. The main difference is ours are way better. You can't put a hole in anything and call it a bagel.
Where do you think Leonard Cohen ate when he was alive and roaming Montreal?
He had a home in the heart of the Plateau and frequented some of the local gems in the area. He's been spotted at Les Anges Gourmet, my favourite Portuguese bakery for natas. He brunched at Bagel ETC., ate at Moishes, a Jewish steakhouse open since the '30s and the Main Deli, for smoked meat, which is across from the popular Schwartzs and used to be better back in the days.
The melting pot of cultures here gives your food tour the flair. I've done your food tour twice now, and it's still the best I've done across the globe. Why is that?
Diversity is key. You have to showcase all local spots/producers and businesses with a connection to Montreal. There has to be a sequence with size of portions and when you throw in the liquid ones. End with a bang and between spots show cool shit pertinent to the neighborhoods or communities. Bring people to your favorite spots.
Share some Montreal food secrets with me.
Poutine is not a Montreal thing. It's a province of QC thing and the best is located out in the boonies close to the dairy farms so the curds are fresh. I've never had one sober.
At some point during the tour you talk about the back gardens and green alleyways that local communities have built. Share a little about that, and anything else that touches you.
I had the opportunity to get the ball rolling for a green alleyway behind my old house. I'm close with my immediate neighbors but this brought me closer to the ones four row homes down and so on. These projects create safe spaces for all, especially with the little ones as we grow up in our alleyways. They help combat heat islands and we've built over 350 in Montreal. Très proud!
What else do you want to talk about?
All of our routes are run in the same laid back and informal but informative manner. My favorite is our pink bike tour, and some guides are crazy about the mural arts tour.