RICCARDINO By Andrea Camilleri
Penguin, $17
Arthur Conan Doyle famously killed off his great creation, Sherlock Holmes, prematurely it turned out, because unrelenting reader demand brought him back. But Italian mystery author Andrea Camilleri rather brilliantly sealed the fate of his great creation, Inspector Montalbano, by having the last word on his detective from the grave! And, sadly, no amount of reader demand can change that outcome.
Riccardino, the 28th and obviously last book in the internationally bestselling detective series, was written in 2005, about fourteen years before Camilleri died. He said it came to him how Montalbano should end — no spoilers from me! — and he wrote the book and gave it to his publisher with the strictest instruction for it to remain in the drawer until Camilleri passed, and only then could it be released.
And it's a masterpiece! Which some of his last books, although still deliciously entertaining, were not. Montalbano is, we learn, tired of his job and is put back on a murder case that he had delighted at his good fortune to have been yanked off of. That's not the Montalbano his fans know! Our hero stuck to a case like a terrier to a bone and let no-one take it from him! But, after the suspicious intervention of a bishop, back on the case he is, and caught up in the swirling wind of the usual and unusual Sicilian characters that populate his imaginary Vigata.
Oddly, but so interestingly, Camileri breaks the fourth wall, and maybe a fifth, by being a character in the book, who has popularized our hero in books that have become a hit TV show, all of which happened in the real world. Camilleri phones his great detective at various points to admonish or advise him, and to plead for more information as he writes the book we're reading, and we are treated to a fascinating dialogue between the two as they uncoil and somewhat despair at their long, inextricable relationship. Both are simultaneously convinced and unsure they have created the other. Confused? Excellent! Let go and enjoy! 
I suppose everything ends, but that doesn't make this joyous last ride any less bittersweet.
                                                                                        ~ Bob Guccione, Jr.
A TALE OF TWO OMARS By Omar Sharif Jr.
Counterpoint, 2021, $26
 It's hard enough for some people to figure out who they are or what gives life meaning. So it comes as no surprise that Omar Sharif, Jr. felt doubly taxed as the grandson of the famous actor he's named after. Omar Jr.'s parents came from backgrounds about as different as can be. His Muslim father from Cairo and his Jewish mother, the daughter of Holocaust survivors, from Montreal. This moving memoir is about Omar Jr. trying to reconcile the disparate parts of his religious identity as well as coming out as gay – at the risk of alienating relatives and negatively impacting his acting career. 
Throughout the book he writes lovingly about his grandparents and tries to emulate their life strategy: "I will always follow Bubbie's philosophy of forgiveness and Grandfather's philosophy of leaving it all on the table." An actor, model, and LGBTQ activist, Omar takes the reader along a psychic journey fraught with hardship and fear, in spite of his presenting life of privilege and fame. 
~ Helen Mitsios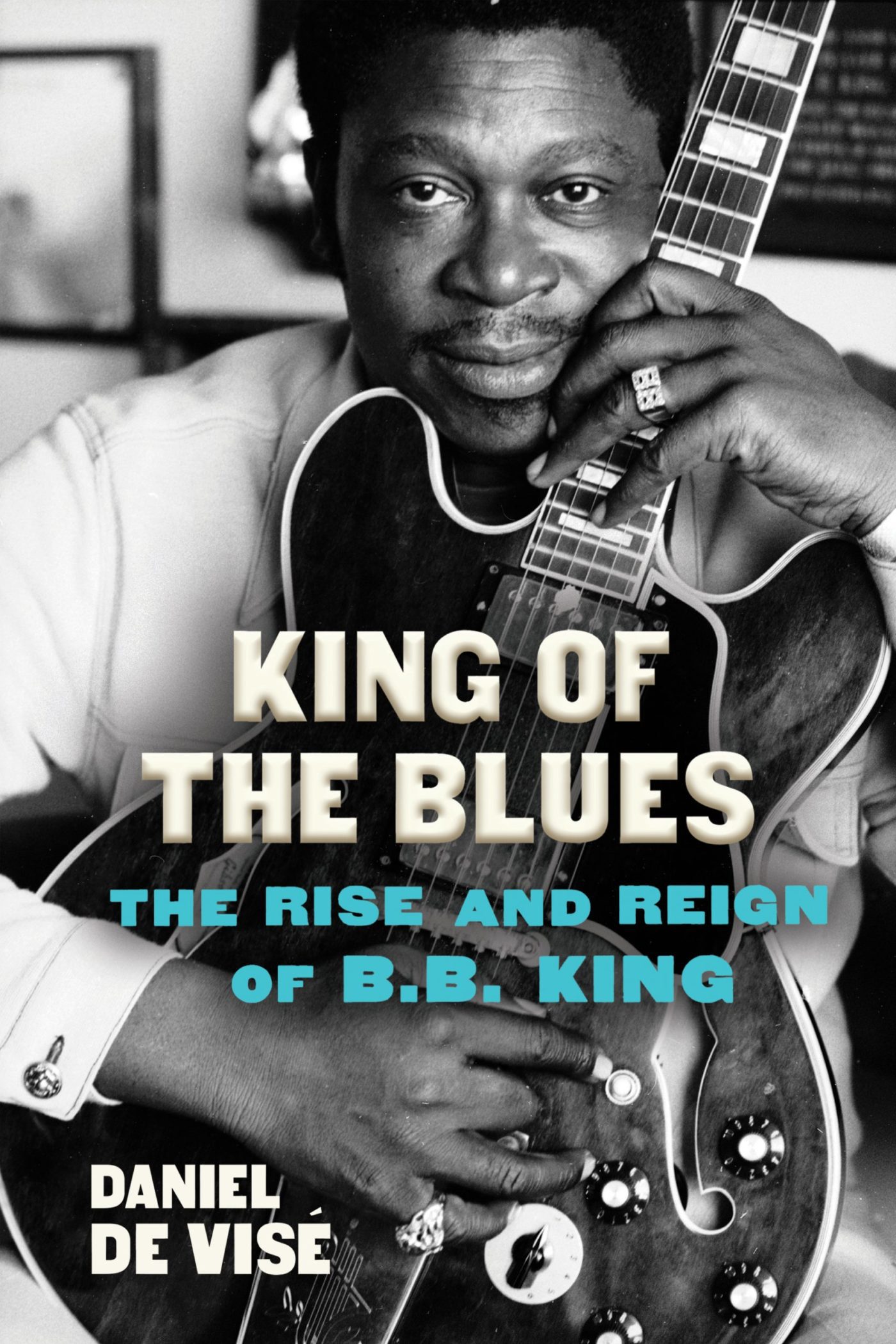 KING OF THE BLUES: The Rise and Reign of B.B. King By Daniel de Visé 
Atlantic Monthly Press, $30 
Eric Clapton says about BB King that "he is without a doubt the most important artist the Blues has ever produced," which I think is an exaggeration, but he was possibly the most recognizable and acceptable, and therefore an effective conduit between the unique sound of a music deeply ingrained in the dark side of American history, and white America's joyful and guiltless consumption of it. 
But BB King was no Uncle Tom (although he might have been the Black Elvis). He was born in the thinnest gruel of poverty in the mid 1920s in Mississippi, none of which spelled "Land of Opportunity". He lost both of his parents by the time he was 10 and more or less floated between relatives that cared for him, and the local church, where he learned to play the guitar, an instrument he was clearly divinely gifted for. The cliche is that he made his guitar sing, the reality is he made it cry, because he really understood and lived the Blues. 
As towering and quasi mythological a figure as King became before dying at 89 a few years ago, his past, beyond the statistics of his hits and sales and prodigious number of concerts, was largely unknown. The author of this superb biography has forever changed that, which is reason enough to read this book, but most impressively, he has made this great man's history as taut and illuminated as a novel. The characters that ride on the river of King's life are spellbinding and superbly drawn. That is rare anytime, but particularly in a biography, which the sheer weight of detail and dialogue can make leaden. But de Vise wrote a page turner, light and fast and profound. He has honored King, who would have enjoyed reading this.
~ BGJ