In Faulkner's Shadow: A Memoir By Lawrence Wells
University of Mississippi Press, $25
Wells is being hard on himself here with this title, because a) he's a fine writer and tells a grand story himself, and b) all American writers, and most of the rest of the world's, stand in William Faulkner's colossal shadow.  But Wells did actually live in the shade of the Faulkners, and continues to live in William's mother's house in Oxford, MS, which Wells shared with his wife, Dean Faulkner, William's niece, until Dean died nine years ago.
Lawrence Wells met Dean at Ole Miss years after the Nobel prize winner drank himself to death, but "the past is never dead, it's not even past" as Faulkner famously said, and Wells has lived with the family's potent ghosts, and in a town that slowed time and has never forgotten its most famous son. This is ostensibly meant to be Wells' memoir but is also a biography of the Faulkner family and a light history of the antebellum south in this pocket of the Delta. And Wells shares great stories about some of the wonderful writers and miscreants (in most cases these individuals were both) who he and Dean befriended and who were drawn to Oxford, almost definitely by Faulkner's eternal centrifugal force. Willie Morris, the Jackson, Mississippi born author of North Towards Home among many masterpieces, Barry Hannah and Larry Brown all found themselves there, by circuitous means. And they stayed there, like it was the Twilight Zone. 
This is also a memoir of a time when literature mattered, when great authors were kings and generally revered. It's a delightful book. It won't solve the world's problems but, hell, nothing will! This will at least, very pleasantly, make you forget them.
— Bob Guccione, Jr.
MARGARET DE FLAHAUT: A Scotswoman at the French Court By Diana Scarisbrick
John Adamson, $45
Married to Napoleon's former aide-de-camp, exchanging flirty letters with Lord Byron, dining with Prince Talleyrand, one could really go on about all the illustrious people Margaret de Flahaut knew during her lifetime (1788-1867). Just for starters, the action gets going in this superb biography, when we learn that Scottish Margaret couldn't have chosen a husband more reprehensible to her father Admiral Keith — he was in charge of the Channel fleet that sent Napoleon to St. Helena. 
The eminent English art historian, Diana Scarisbrick, draws extensively from extant letters and archives to explore the psyche and customs of Margaret's privileged world. We learn the concerns of the rich. We learn how they shopped (lots on decorative arts!), how they lavishly dined, and endlessly discussed the tumultuous French and English politics of their day. In fact, Margaret and her husband were political power players in their time. This volume, complete with color plates and a gold ribbon bookmark reminds us that once books were highly desired objects and once people expressed their ideas thoughtfully in the lost art of letter writing.
— Helen Mitsios
A MARVELOUS LIFE: The Amazing Story of Stan Lee By Danny Fingeroth
St. Martin's Press, $30
This biography of Stan Lee is more a biography of Marvel Comics, which makes sense since, well, Stan Lee was the face of Marvel. He worked in the comics industry for nearly 80 years, and was still coming up with characters when he died in 2018 at the age of 95.
Pop culture historian Danny Fingeroth, a former Marvel writer and editor, dives into all of the he said, she said of who created what characters, the falling out and back in and back out between Stan and some of Marvel's and the industry's greatest artists (Jack Kirby and Steve Ditko), to Marvel's financial pitfalls — hard to believe considering how successful the company has been at the box office. Particularly Lee — the Shakespeare of comics had cameos in nearly all of Marvel's movies (his last one was in Captain Marvel) and to a younger generation these witty and clever appearances may be more memorable than the characters he brought to life because of how they associate with Lee.
Stan Lee pulled off one hell of a transformation into the man he became. Born Stanley Lieber, Lee grew up during the Great Depression. He wanted to be an actor and be a big time player in Hollywood. He wanted to write the Great American Novel (he didn't but his wife of 69 years, Joan, did). He gave a lot of talks in the '60s and '70s — and continued to speak on panels at comics conventions well into his 90s — and used his fantasy world of comics as a platform to voice his thoughts on the realities of the world he was living in. He was thrust into the spotlight and embraced every second of it. 
In the end, Lee's legacy might be a tad tarnished with all of the lawsuits that he was involved in – whether being sued or doing the suing – over the rights to the iconic characters that he co-created. Stan Lee didn't own Marvel, he didn't even start Marvel. But, when tasked with restarting the making of superhero comics in the early 1960s – starting with Fantastic Four —  Lee and his team pulled from their own lives to create a world that has become a massive influence on pop culture. A marvelous life indeed. 
— Jason Stahl
5 Questions with Didda Jónsdóttir
By Helen Mitsios
Didda is one of Iceland's most celebrated poets and the author of Iceland's unofficial anthem "Oh Reykjavik."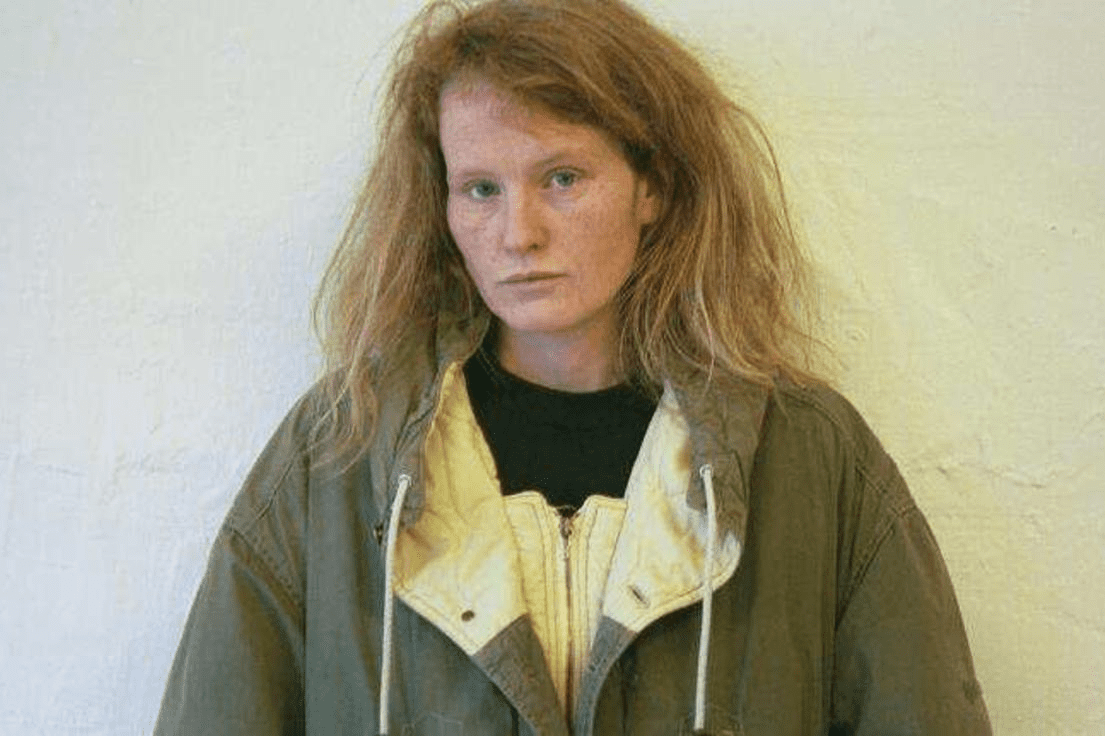 Book on your nightstand right now?
Honky Tonk Samurai by Joe R. Lansdale. I've wanted to read it for some time, but have taken up other books instead. Joe R. Lansdale is one of my favorites. The way he tells a story and his humanity and humor. No mistake, he is a tough guy and has created very memorable characters that you want to have for friends and some that you never want to cross. 
Are you an armchair traveler? 
As I understand armchair traveling as reading books and traveling in one's mind, I feel that I have to mention traveling on foot as well. Walking is time well spent and a wonderful way of traveling into and out of the past. A friend and I have been walking barefooted by the seashore for two months to talk about the past we share. In a way, this has been a way to rethink and understand anew what we were learning without knowing we were.
Is there a book that changed your life?
Factotum by Charles Bukowski. As a teenager I wore combat trousers and they had pockets on the sides, and I would fit books there that I wrote in or was reading. Crime and Punishment by Fjodor Dostoevsky spent some time there and Maxims Gorky's works as well. Then one day, I came across this perfectly fitting pocket-book with a guy on the cover, Charles Bukowski, who seemed interesting for the fact that he looked ordinary cool.  I started reading and loved his honesty. I had never read anything so confessional from a guy who was as open, rude, scared, sad, humorous and vulnerable at the same time, which made me want to read more and that led me to his poetry. It was when I had translated a few of his poems that I was asked to read at a gathering to celebrate him and Dagur Sigurðarson (an Icelandic poet that shares his birthday), that I slid in some of my own poetry and my life was changed after that.  
Favorite travel book?
Tristes Tropiques by Claude Lévi-Strauss. I have been to Brazil and the way he describes the smell from the oily air and the deep red color of the earth there is absolutely spot on, the heat from mama nature, the invisible heartbeat, the pulse and the people. That trip made me move to Cuba for almost a year where I tried to learn Spanish by reading Bukowski's short story collection La Máquina de Follar, with not much result, other than the copy was always out on loan to someone in the neighborhood after I lent it to Carlos my landlord, and I never saw it again.
Favorite travel city?
I would have to say New York as I'm planning to go there.