5 OUT OF PRINT BOOKS

TO READ THIS SUMMER
So, you completed last summer's reading list by ticking off Tolstoy's War and Peace or Proust's Remembrance of Things Past? Big gold star to you, dear reader! If you're looking for another juicy read to tote around in your beach bag, all five books mentioned here are worthy and wonderful.
But for the conversation starter par excellence–go for Casanova's The Story of my Life. Both men and women are equally intrigued by the greatest lover of all time. Men want to know the guy's moves and women are seduced by his histrionic, yet surprisingly effective lines like (and I'm paraphrasing the idea here), "I'll die, if you don't let me kiss your hand." 
Out of print books are recyclable and inexpensive. If you don't mind reading on a screen, they're totally free on Project Gutenberg. No virtual strings attached.  
PORTRAIT JEWELS: Opulence and Intimacy from the Medici to the Romanovs By Diana Scarisbrick
Thames & Hudson, $45
Once upon a time, long before photography was invented, portraits were precious objects. None more so than the jeweled portrait miniature which first appeared in European courts in the 16th century. It's a sumptuous treat to allow Diana Scarisbrick, one of England's leading art historians, to guide us through five centuries of portrait miniatures. In the book, we find glorious color portraits of renowned subjects such as Empress Josephine, Medici rulers, and even "secret" portraits of Voltaire and Madame du Châtelet in a tabatière à secret–a snuffbox with hidden slide out panels. 
Miniature portraits were exchanged as tokens of love, friendship, and certainly as indicators of wealth and diplomatic power. Queen Elizabeth I never removed the double portrait ring she wore of her mother Anne Boleyn and herself. Napoleon had a preference for cameo and intaglio portraits. Over time, sailors and soldiers gave miniatures to their sweethearts. 
Astonishingly life-like, the portraits glow not only from their jeweled surrounds, but from the artisan's astonishing ability to capture the complexity of the human spirit in a tiny frame. The portraits move us not only by their beauty, but their life-like images unaffected by time.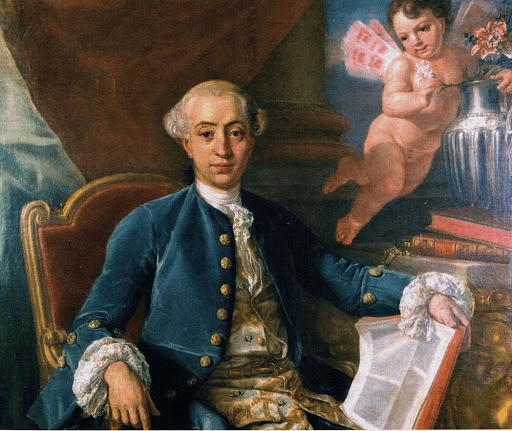 THE STORY OF MY LIFE By Giacomo Casanova
Considered one of the earliest and greatest memoirs of all time, The Story of my Life is by the real Casanova. Yes, the man whose surname launched a thousand sighs and derisions. 
Fifty shades of Casanova this is not. Casanova recounts his adventures and amorous affairs, but he does so with dignity, wit, and psychological introspection. He often regrets youthful indiscretions, writes about his mistakes, and beseeches the reader to not think poorly of him. Casanova was highly educated, having attended the University of Parma, the most prestigious university of the day. He considered himself foremost a writer and philosopher, author of numerous books and journals. He was also a gambler and adventurer–meaning time spent in jail and exile. Fluent in Latin and Ancient Greek, he discusses literature with Voltaire, tells of meeting Mme. Pompadour in Paris and has conversations with Catherine the Great in St. Petersburg. He meets many luminaries of his time including Benjamin Franklin and Wolfgang Amadeus Mozart. 
The memoir is a fascinating compendium of the texture of life in the 18th century. For example, there's the vivid section on masked balls during Carnival. Casanova describes the erotic Fandango dances, the dominoes (capes) and black velvet moretta worn by women–the small oval mask (held in place by clenching one's teeth around the button sewn to the mask) was considered highly alluring as it concealed the face, which was considered the window to a woman's soul. Nor could a woman speak, which added to her mysterious allure. 
The memoir was written when Casanova was in his 70s, after a doctor prescribed it to him as a remedy for depression. Casanova often laments his old age and writes that he's saddened because women no longer give him the attention they once did. After over a million and a quarter words, he chooses to close the book in mid-life, with a wink to the next amorous adventure to come. 
A HISTORY OF THE PRIVATE LIFE: Passions of the Renaissance, Volume 3 Edited By Roger Chartier
Harvard University Press, 1989
A History of Private Life is over 600 eye-opening pages that leave one hankering to read the other four volumes in the five book series, a study of privacy and daily life from pagan Rome to the 20th century. Privacy is certainly topical as we witness our's slipping away. 
If a person from the year 1500 could time travel to our present day, their view on privacy would be uncannily similar to ours. Over the last 500 years or so, we've moved in a circuitously kinky way from privacy as basically irrelevant, to it as a marker of wealth and status, to the present time wherein we live in a likeaholic meta-land and need to be seen to feel like our lives count for something. To understand our current reverse trajectory — that is, from valuing privacy to letting it all hang out — becomes clearer in this beautifully illustrated book. 
Third in the series, this volume begins around the Renaissance and stops at the French Revolution, with each chapter written by a  different distinguished European scholar. The book charts historical developments from the old world's lack of privacy, not to mention its hefty dose of social shaming (sound familiar?), to the slowly emerging value of an individualized self. For example, we learn that Montaigne's famous essays were first ridiculed not for their content, but because he dared to write about himself. Until then, the private voice didn't count for normative currency. Over time, the emerging availability of books (the Bible first) trained people to climb the trellis of self-reflection and enjoy being alone with their thoughts. 
We're given a good dose of important myth-busters. In the chapter "The Practical Impact of Writing," we discover that in the Middle Ages there was a high level of literacy after all. Even the general populace was taught rudimentary reading — yes, to read the Bible — though most couldn't sign their name. In "The Refuges of Intimacy" we learn that the study (office) and the cabinet  (a room with a door on one end) started to serve as private places of eroticism and self-actualization. Artists who painted a woman in her boudoir or bath, were the pornographers of their day. The very heart of intimacy was the ruelle, a ritualized space between the bed and wall in a bedroom alcove. Here people shared secrets with friends and lovers. Thomas Jefferson, a Francophile, made sure to have a ruelle in his Monticello bedroom. 
We learn that the rich slept with multiple servants in their room and the poor slept in one bed with family members. People ate from the same bowl without utensils — until forks and knives became fashionable during the Italian Renaissance. People drank from the same cup; they relieved themselves in public or near-public; and front doors were left unlocked during the day so that neighbors dropping in could note nothing untoward was going on. Both physically and metaphorically, there was little need to hide when there was no privacy. 
LADIES OF THE GRAND TOUR: British Women in Pursuit of Enlightenment and Adventure in Eighteenth-Century Europe 
By Brian Dolan
If you think travel verges on masochistic sport these days, you'll feel better after reading Grand Tour travel travails during the Georgian and Victorian era. True, we might romanticize long carriage rides of laudanum-filled nights, but these British adventurers risked ongoing highway robbery, harrowing carriage accidents, endless posting delays (what, no available carriage horses?) and inns so full of bed-bugs that travelers brought leather sheets to sleep on. 
We read about the women who accompanied husbands and brothers or sought refuge abroad from unhappy marriages. Mary Wollstonecraft went to Paris so she could witness revolutionary machinations first hand, and soon published the famous A Vindication of the Rights of Women in 1792.  Because when the rights of "man" were declared, it meant equality for men, not women. Many of these early travelers were the Christiane Amanpours of their day, witnessing and writing first hand accounts of historical events. These accounts earned women writerly props. For the first time, instead of writing for other women, the eye-witness published accounts of historical events — which contained details men often overlooked — captivated readers of both sexes.
NAPOLEON'S ST. HELENA By Gilbert Martineau
Breaking travel news: you can now take a commercial flight to St. Helena. And why, pray tell, would you want to? So you can visit the obscure island (and house museum) where Napoleon lived under house arrest for six bitter exiled years until his death in 1821, at the age of 51. 
Whether you love or hate Napoleon, or maybe you don't care because he's just not your cup of chocolat chaud, this meticulously researched book dissects the island's micro-culture and craggy geology. We learn about St. Helena's petty bureaucrats, of its "society" men and women (considered hicks by the French) with their jealous squabbling for hierarchy, of Napoleon's so-called jailers who record almost every nano-second of his house arrest—and for good reason too, because being Napoleon, he was indeed plotting escape. Whether you think he deserved it or not, Napoleon was hoodwinked into getting on an English vessel that he believed was taking him to country-gentleman exile on an English manor. Instead, the Northumberland took off in an entirely different direction and sailed 5000 miles away with the dethroned emperor and his loyal entourage of twenty eight aboard. Unfortunately, Josephine, the woman he never stopped loving, was not allowed to join him on St. Helena. Here, the French try to make the best of it with their courtly manners and high-Empire style (including titled French ladies with trunks of ball gowns and jewels, who were obediently at their husbands' sides) on the rat-infested, mildewy island known pre-Napoleon days only as a pit-stop for ships from India sailing back to England. 
Was Napoleon poisoned with arsenic? You'll read about this and infinitely more (like a post-mortem description of his genitals) in a book that includes the last hours of the life of a megalomaniacal genius.