SKIING IN INDIA
On the Road to Ladakh, through the Rohtang Pass — the road of corpses — in Himachal Pradesh
It was the early '90s and after working in Tokyo for a year, I'd decided to go to India to change pace from the 24/7, on-the-go city vibe, and go and wander around the Himalayas to re-find myself. 
Arriving in the hill town of Manali in the middle of the afternoon on a 'luxury' beaten up old rickety Indian bus from Delhi, a 13-hour journey, we'd survived floods and landslides and loud Hindu music all the way up into the mountains. My soaked backpack was thrown on top of an aching me from the top of the bus by a limber smiling young Indian, and as the small hill town seemed a little crowded, I decided to head to a village that a friend in Bangkok had told me about, and as it was only a few miles away, I headed to the taxi stand. 
Vashisht, a quiet but vibrant small village in the Himalayan foothills at around 7,000 feet above sea level, has jaw dropping views from miles of lush greenery, flowers and cedar forests and rivers running down and through the valleys, to snow capped mountains. 
The cab driver, Poloram, took me to his friend Suresh's guest house, where I promptly got a room with a stunning view across the valley for 30 rupees a night (approx. 50 cents). Admittedly it was quite rustic, the walls were made from compressed cow dung (it didn't smell in case you're wondering), and the bed was basically elevated planks with a bulge in the middle, with a thin padding and a few mountain blankets thrown on top. The 'bathroom' was accessible through a locked doorway that was either made for midgets or small children and I had to crouch to get through. Up some steps, a red velvet curtain covered a clean hole-in-the-ground toilet, and the wash basin was a bucket of ice-cold mountain water that came from the one tap at knee level on the wall. The room became dusty after a few days as it was on the one single lane road going up to the center of the village temple and Sulphur hot springs. 
One evening after eating in the small but busy Tibetan restaurant in the center of the village, I'd noticed a guy looking like an Indian male model at the end of the communal table who'd been grinning at himself for about 30 minutes. Dressed strikingly in pricey mountain gear, in comparison to the local shepherds who were wrapped in layer upon layer of woven blanket materials with their weathered faces and ancient stories to tell, he stood out.
"My name is Murli", he offered as we caught eyes, flashing his perfect set of white teeth. His head rocked from side-to-side Indian style as he spoke. "My mother is Scottish" (it could have said a lot for his striking looks). "I'm a ski guide. I ski for India, and I take people heli-skiing" – each statement was broken by a broad charming spread of dazzling white and a giggle, which I found out was standard Murli speech. The following evening, I saw him again at the same place and as I was mesmerized that you could go skiing in India — I'd never heard of this phenomenon — he agreed to take me a couple of days later.
Monday came around, and Murli, as chirpy as ever, picked me up at 7:00 AM in a tiny Indian car with two big Austrian girls he'd found somewhere, and another ski guide driving. A giggling Murli, shaking his head from side to side, sat next to me in the back.
One of the Austrian girls put an old reggae cassette on the cheap car stereo that jolted and cracked with every pothole winding up the mountainside, chewing up the cassette and repeating the same jolting stretching distorting of the music for most of the journey, really loud Bob Marley "Could You Be Loved". The road hairy with insane winding tight bends traversing up the Rohtang Pass, with crazy drop offs up to the snowline, the ski guide's driving good but fast, I was distracted from much of the scenery.
No traffic at all. Nothing, the mountains were ours. One minute there was no snow, the next it's 20 feet deep on either side with the road cut through the middle. Two coach loads of Sikhs standing next to the snow line on a corner in their fine garb taking turns taking photos of each other smiling, the first time they'd seen snow. We drove on until we could go no more, and the pass was completely blocked.
Rohtang La is one of the highest passes in the Himalayas and the road to Ladakh, and sometimes the road is no longer a road. It's known for the corpses along the way of people who have tried to make it buried by landslides. In fact "Rohtang" means "a pile of dead bodies", and is often only open for 3 months of the year from June to September. 
It was early June and the road wasn't yet open, blocked by a mass of snow and ice. People, maybe living there, maybe just waiting for the snows to clear so they could carry on their journeys, were occupying heavy earth-colored tents covered in skins, on the glacier next to a freezing crystal river. Small chai tea stalls set up, crisp air, bright snow, blue skies. I sat around freezing in the baggy old ski outfit that Murli had given to me whilst he ran around, and I ate a vegetable paratha from one of the stalls, some milk biscuits, drank some hot chai and sat in amused wonder.
Murli took the skis from the roof of the car, I looked at him, "a small question Murli, but where are the ski lifts?" I asked, thinking before we left that we may be being taken to some equivalent of the Alps, and a resort type of situation with lifts and skis and things. 
Nope, not the case.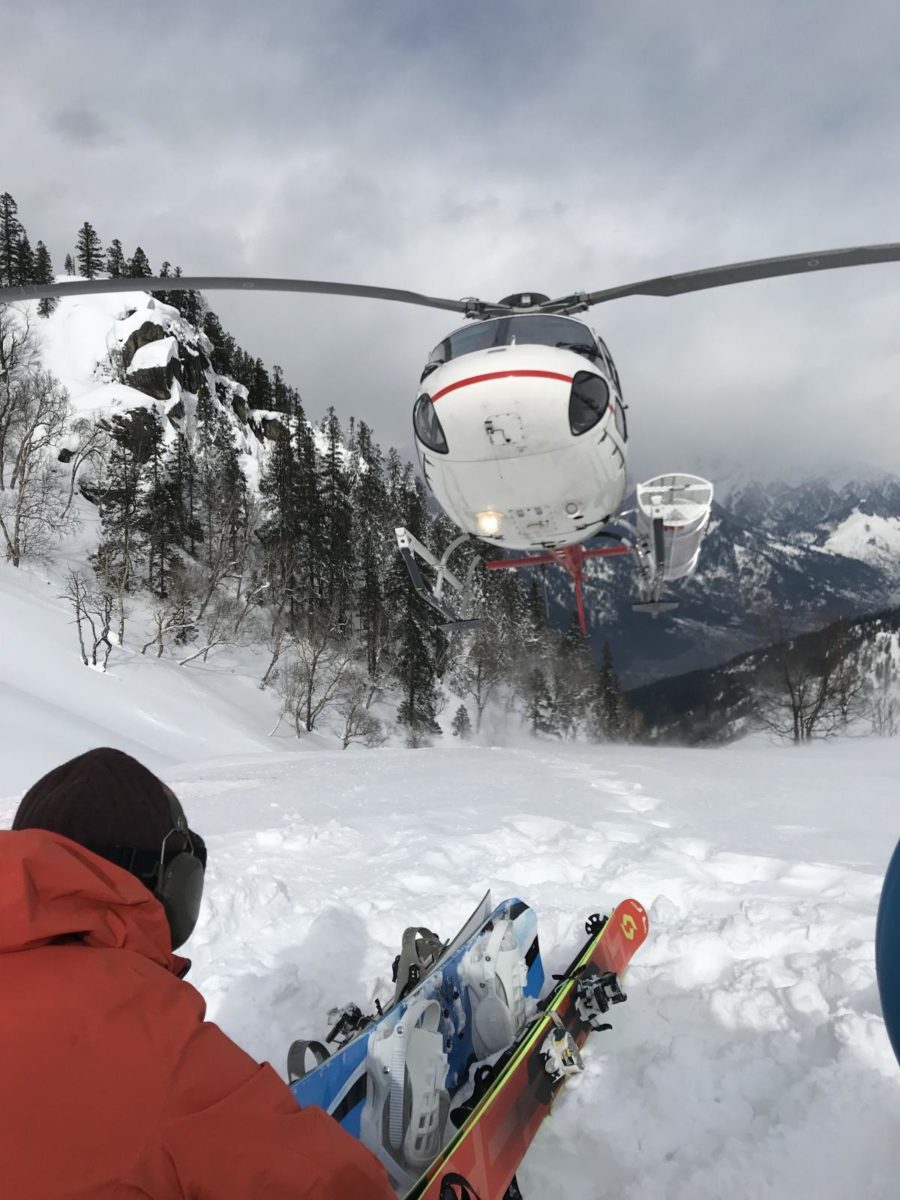 Murli only had three pairs of skis and boots which had to fit everybody and anybody who wanted to ski with him. He seemed to think this was fine. Mine were far too big. The boots too big, and the skis too thin and too long, old style. 
"We ride horses up" he motioned to a group of about ten ponies standing in the distance, waiting for us.
The horses had wooden saddles, wooden! With pads underneath for their comfort but no such thing on the top of the carved wood for mine.
Traversing up the mountainside on horses with wooden saddles, one of the horses loose just following behind carrying the skis seemed so ridiculous, the whole situation, that I just kept laughing, which may also have been due to the lack of oxygen at 11,000 feet, making me somewhat ditzier than usual.
After making numerous stops, the guy with the horses decided he wasn't going to go any further and we had to walk the rest of the way up the mountain. Dismounting, we petted the horses, gave him a tip and bid him farewell and continued up the mountain huffing and puffing with the skis on our backs now, digging our ski boots into the snow to climb to the top of the peak, Murli laughing at me, shaking his head.
Two hours later as we sat at the top of the mountain, which was beautiful and warm —  until a cloud passed by and it suddenly dropped 60 degrees in a flash. The vista breathtaking, mountain tops for miles, the Himalayas, with Ladakh behind us and the whole of India to the south of us, sitting near the top of the world. As the five of us sat talking, I found out that the girls had grown up in the Austrian mountains, and were born skiing, and suddenly the glaciers to me looked a little ponderous. 
My feet were still loose somewhat in the boots even with two pairs of Murli's thick socks. The perfect powder snow gleaming below. I'd skied in the European Alps a number of times, Colorado at some point and Japan, but nothing like this Himalayan kingdom wonderland. With two quirky ski guides, and two girls who were born skiing, I felt a complete novice. 
I was wrapped in multiple layers, with a large scarf around my neck which was shortly to save my life. 'Are we ready?' asked Murli beaming. Yup, sounds good we all agreed in unison. And off he silkily glided through the snow, swish swish, me following several beats behind. As I looked down at my too long skis cutting through the snow, it wasn't long at all until Woosh!, I was down on my backside, lost one ski completely, out of control,and sliding down the mountain. Suddenly, just before I was to disappear off the edge, I came to an abrupt halt, strangled by the scarf on my throat, my one left ski dangling over.
Murli had caught me from behind by my scarf and saved my life. 
These days they do have ski resorts in India and ski lifts, and proper skis to hire, so you won't have to go through the wooden saddle and horse delirium, nor drive the zig zag road of corpses. (I didn't see any, but then the ski guide was driving too fast.)
If you're looking for a unique and stunning adventure, I'd highly recommend  skiing Himachal Pradesh these days via helicopter. You can book with Himalaya Heliski. They have various packages and arrange airport transfers from Chandigarh to Manali, where you'll be based. The best bit is they'll pick you up each day in the helicopter right outside your hotel. 
Currently booking trips for January to April 2022, they'll take you up to 6000 meters of virgin powder snow. 
Included in their package is an avalanche transceiver, an airbag and a shovel. Just in case.