Rebirth of the Cool
Chenin Blanc is the new It Grape. Again. And South Africa, not France, is making the most interesting wines with it
What I love most about Chenin Blanc is the broad palate appeal that it offers. In the hands of the right winemaker and under different growing conditions the grape can be crafted to appeal to a broad range of white wine styles. An affinity for mineral driven, even flinty wine, check. How about supple, robust, Chardonnay-like characteristics, got that too. Looking for something a little funky, that challenges the palate…look no further!
Nowhere is this new Chenin Blanc revolution better personified than in South Africa. A vibrant generation of homegrown young winemakers who thrive on experimentation are bringing knowledge acquired in foreign wine regions back to South African vineyards.
To fully appreciate why South Africa is ground zero for Chenin Blanc for this millennium, it is best to journey through the Cape Winelands (there are approximately 20 wine routes). Majestic and diverse, the region is home to a multitude of sub appellations that variably benefit from cooling ocean breezes, warm protected valleys and the oldest viticultural soil in the world.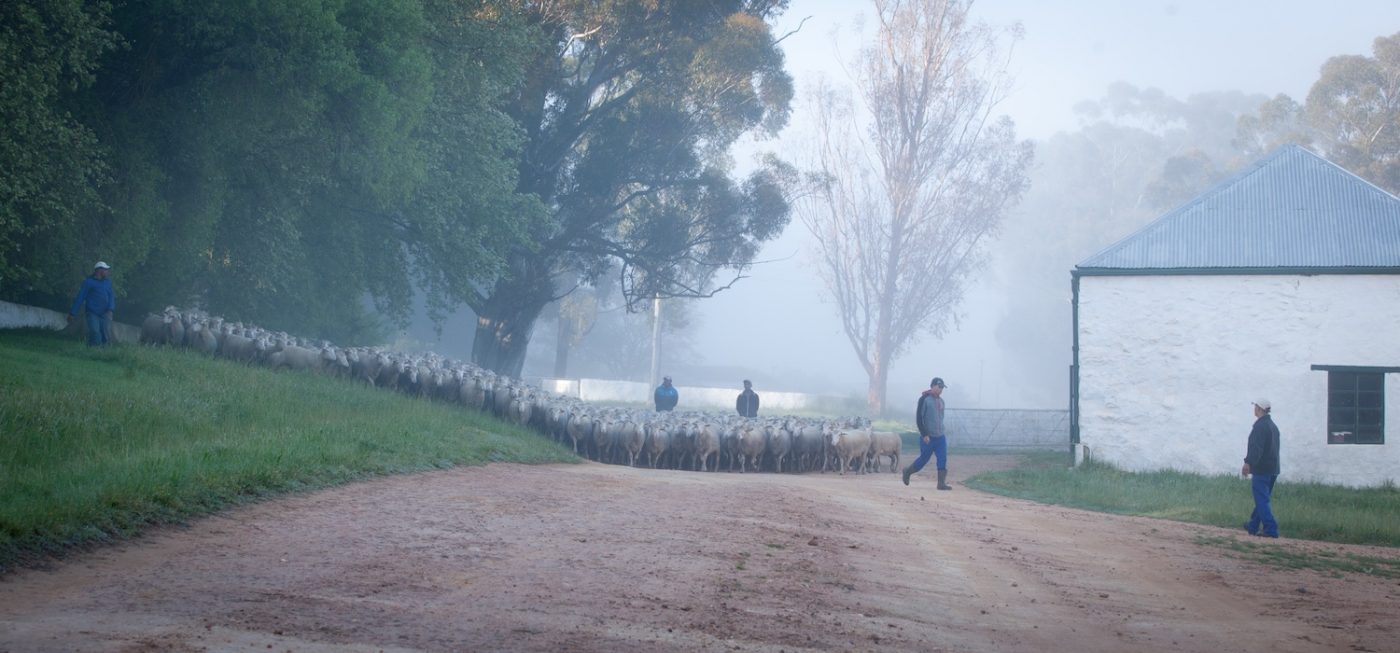 First stop is the area around Bot River & Stanford, two emerging appellations that encompass the gateway to Walker Bay. Where else in the world can you taste seriously innovative wine and view the Marine Big 5 (the African ocean equivalent of the Safari Big 5, and all anyone wants to see: whale, dolphin, shark, penguin and seals) in the same day? The beauty of the region is that, in addition to a mix of traditional and state-of-the-art cellar experiences, wines are made and tasted without fuss, enveloped in down-home hospitality. These wines deliver such a sense of place and the best small production ones never leave the region.
A couple of my favorite stops are Beaumont (contrasting Chenin styles, from barrel fermented old vine to fresh and unwooded), and Springfontein, both offering spectacular views. Add in to the mix a sophisticated fare from country kitchens and is easy to see why many visits simply stall here…but the hinterland beckons …the deeper you explore, the greater the generosity of spirit and hospitality.
On the drive inland through dramatic mountain passes the changing climatic conditions come into sharp focus. The town of Wellington is a diverse agricultural hub that also acts as a nursery for the wine industry's rootstock. Over 90% of vines for planting or grafting are nurtured here. Visitors have the opportunity to be immersively involved in the entire process and nowhere is this better showcased than at Bosman Vineyards. Chenin Blanc MCC (Methode Cap Classique – South Africa's Sparkling Wine answer to Champagne) is crafted here and this mineral driven offering is  balanced with a purity of fruit that further evidences the versatility of this varietal. Bosman is also home to one of the oldest Chenin vineyards in the country, approaching 70 years. The concentration of flavor from vines that are low producing and gnarly is quite staggering and a vertical tasting of Optenhorst single vineyard Chenin here is one of life's great viticultural treats.
That quest for single vineyard Chenin from older sites brings the tour to its final stop, the famed Swartland, an hour from Cape Town but really a world away. Some of South Africa's most cutting edge wine production is taking place here under the steady hand of cult winemakers. There is no better place to use as a base from which to explore than Bartholomeus Klip Farmhouse, where a planned two night stay can rapidly turn into a week of contentment. The 4000 acre working sheep and wheat farm has its own intimate cooking school where instruction comes from the Gillet sisters who are the farm owners and renowned cookbook authors. While red wine reigns supreme here, this is bullseye for Chenin Blanc from old bushvines, untrellised and unirrigated. An emerging trend of blending Chenin Blanc with noble (and other) varietals is emerging here with some truly excellent results. Badenhorst, Mullineux and Sadie are not to be missed producers and their offerings are truly ethereal.
The return trip to Cape Town is tinged with melancholy, so it makes sense to detour to the 'Father of South AfricanChenin Blanc', Ken Forrester. His flagship FMC wine is elegant and velvet, it has a branded name I'm sure, but insider's know that it really stands for F…ing Magnificent Chenin' which, upon reflection, could also apply to the industry more broadly in South Africa.