ITALY
In a small town in Puglia, our Italian Correspondent is in quarantine
This is part of our special Coronavirus Dispatches series, featuring personal essays and local reporting from WONDERLUST editors and writers about our individual communities around the world. 
I am an American living in Martina Franca, in Puglia, normally the land of dreams, where tourists flock year-round to experience the misnomered "Tuscan Sun". Martina Franca is now a ghost town. 
The only stores that remain open are supermarkets and pharmacies. When you go out, you must fill out a permission slip to do so. Supermarkets and pharmacies are limiting the amount of people that come in at a time and customers must keep their distance from each other. Anyone working in public is required to wear gloves and a mask. If you go out without permission, you risk a fine or even worse, jail time. Our four-legged friends can only be taken out to do their business and must be brought home immediately.
Will these extreme measures work? I hope so, because it seems we have run out of time and have no other options. Italy has more reported cases and deaths than any other country. Hospitals continue to fill up and are losing available space. The hope with this nationwide lockdown that went into effect on March 11th, and will continue until at least April 3rd, is that we stop the virus spreading further.
My eighteen-month-old daughter must be picking up on the tension. She is not going out for our usual walks, or drives in the car, so even as a toddler she must know that something has changed. And I am going to admit what I haven't even been able to to myself and my family until now, I'm terrified. Truly terrified. I feel like we're living in a horror movie.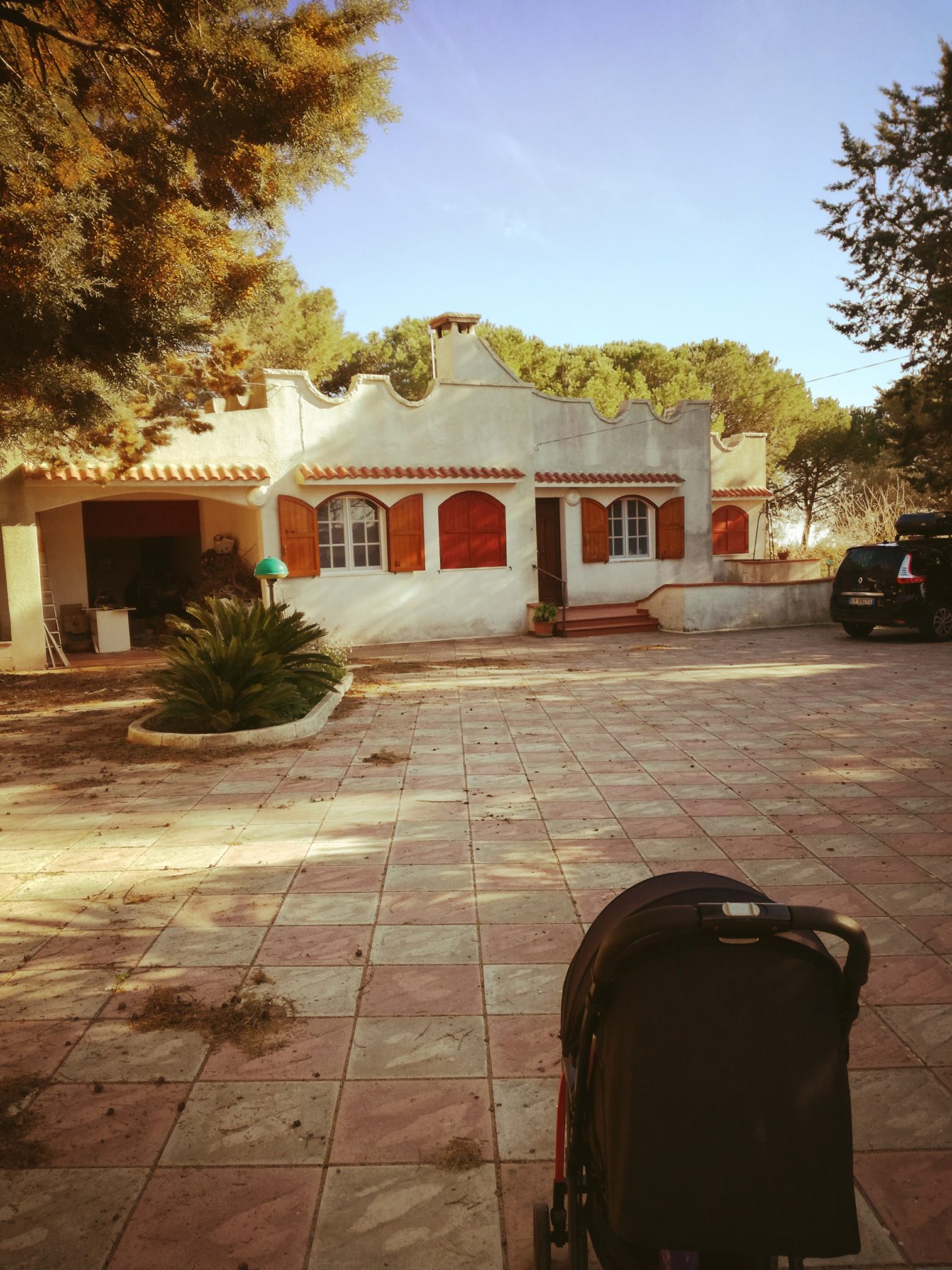 Prime Minister Giuseppe Conte has already said the quarantine will no doubt be extended. In the meantime, like all of Italy, we are confined to our house. We can't see relatives, can't meet friends for dinner. No playing in the park. We can't really do anything. Our world is our home and that's it.
When my husband and I go out for groceries or medicine, we can only go in one person at a time. People are required to keep a certain distance between themselves. We must wear masks and gloves. The other day on a quick trip to the bank, an armoured car was driving around making announcements over a loudspeaker, warning people to remain indoors. Stores have begun making home deliveries, which is helpful for the elderly, especially since Italy has such a large population of residents over 80, which has been part of the problem with the huge amounts of deaths. 
We are luckier than others, we have a house on acres of land, behind gates, so we're allowed to go out for walks on our own property, and I can take my daughter for some fresh air and Vitamin D. But, you can not just take walks in public. 
We're planning on using our time in quarantine well. We'll be getting our house more organized, playing lots of games, Netflix watching, art projects for my daughter, writing and cooking. Lots and lots of cooking. I'm going to use this time to try recipes I've always wanted to do but never had enough patience to try.  
I applaud my adopted country for taking such drastic measures. I hope that others begin to follow suit. Our future literally depends on it.