June Festivals
Our favorite fun gatherings for the month that kisses Spring goodbye and slow kisses Summer hello…
We're coming into summer in the northern hemisphere with the summer solstice on the 21st — when the sun is highest in the sky for the longest day, and at the North and South Poles there's continuous daylight.
Monuments have been erected globally to coordinate with the solstice. Hence people flock to Stonehenge, the Great Pyramid in Giza, Machu Picchu, Chichen Itza amongst others. This has been celebrated by people over thousands of years.
In June Festivals we have music, documentaries, flowers, film and art, from Bulgaria to Glastonbury, Morocco to The Arctic Circle, Switzerland to St. Kitts, to… Sheffield! Let's celebrate! Let's go!
Guernsey Floral Festival
Guernsey, The Channel Islands
June 1 – 30
Flowers, flowers everywhere all through June… fly into Guernsey. It's a 30 square mile island in the English Channel off the coast of Normandy, where sub-tropical plants thrive in warm temperatures, which is very un-English, which is marvellous! During June there are fields of wild orchids and flowers all over the place. The Guernsey Floral Festival holds flower-themed events and workshops, and private coastal gardens open their gates and offer tours. You can also visit the 800-year-old Castle Cornet and its historic gardens, accompanied by a guide wearing an 18thcentury costume. Or else he just dresses oddly.
Whilst on Guernsey try the locally made Haut Maison award-winning Artisan liqueurs, handcrafted in small batches at the island's orchards and distillery. Add their Horseradish Vodka to your Bloody Mary and you'll never go back. You may not even go back home.
Stay at the only 5-star hotel on Guernsey, the historic Old Government House Hotel and Spa.
Flights from America go via London, Edinburgh, Paris or Amsterdam as well as other cities.
Meadows in The Mountains
Bulgaria
June 6 – 9
A supremely magical spot set in Bulgaria's Rhodope Mountains on the border with Greece, thought of by the locals as one of Eastern Europe's best kept secrets, so don't tell anyone. At least don't tell anyone we told everyone.
Get connected to your inner Bohemian with three days of art, literature, lots of yoga and music on four stages, all in the mountains. There's chanting, cacao ceremonies, tarot workshops and amazing views.
Tickets from around $150 for the full festival. There are opportunities to camp in sky tents in the woods, or in rustic lodgings with the friendly locals plus there are plenty of good hotel options for under $100 a night if it doesn't work out.
Sheffield Doc/Fest
Sheffield, England
June 6 – 11
A buzzy international film festival now in its 26th year, celebrating the vast art and business of documentary and non-fiction storytelling. As well as performances, parties, networking and immersive alternate realities, there are conversations with award-winning directors such as Paul Greengrass, Nick Broomfield and Werner Herzog. Remember watching Fitzcarraldo scratching your head?
This year Sheffield Doc/Fest showcases 180 films and is hosting the European Premiere of Untouchable, a powerful film revealing the inside story of the rise and fall of movie titan Harvey Weinstein (not to be confused with the 2016 movie about sexual harassment also called Untouchable, by David Fiege). The UK premiere of The Rest is followed by a conversation with artist Ai Weiwei.
Last year over 25,000 festival goers attended. This is the Cannes of documentaries.
Midnight Sun Film Festival
Sodankylä, Finland
June 12 – 16
Run by a couple of Finnish film director brothers almost a hundred miles north of The Arctic Circle is a five-day (and night) celebration of world cinema. From classics to recent festival hits. Screened around the clock. If you feel sleepy, they recommend a dip in the river and the sauna provided. Penguin dipping anyone?!
It's approximately two hours northeast by car from Lapland's capital, Rovaniemi.
You can stay in the first class Hotel Santa Claus in Rovaniemi, or one of 71 luxurious glass igloos at The Arctic Circle. How cool, in all respects, does "luxury igloo" sound?
Bergenfest
Bergen, Norway
June 12 – 15
Robert Plant, Patti Smith, Bon Iver and others are playing at this five-day open air festival in the UNESCO world heritage site of Bergenhus Fortress in the heart of Norway's city of Bergen. Tickets are around $100 per day or $300 for a full festival pass.
There are plenty of very nice dining options around the venue if you need a break.
www.bergenfest.no
Art Basel
Basel, Switzerland
June 13–16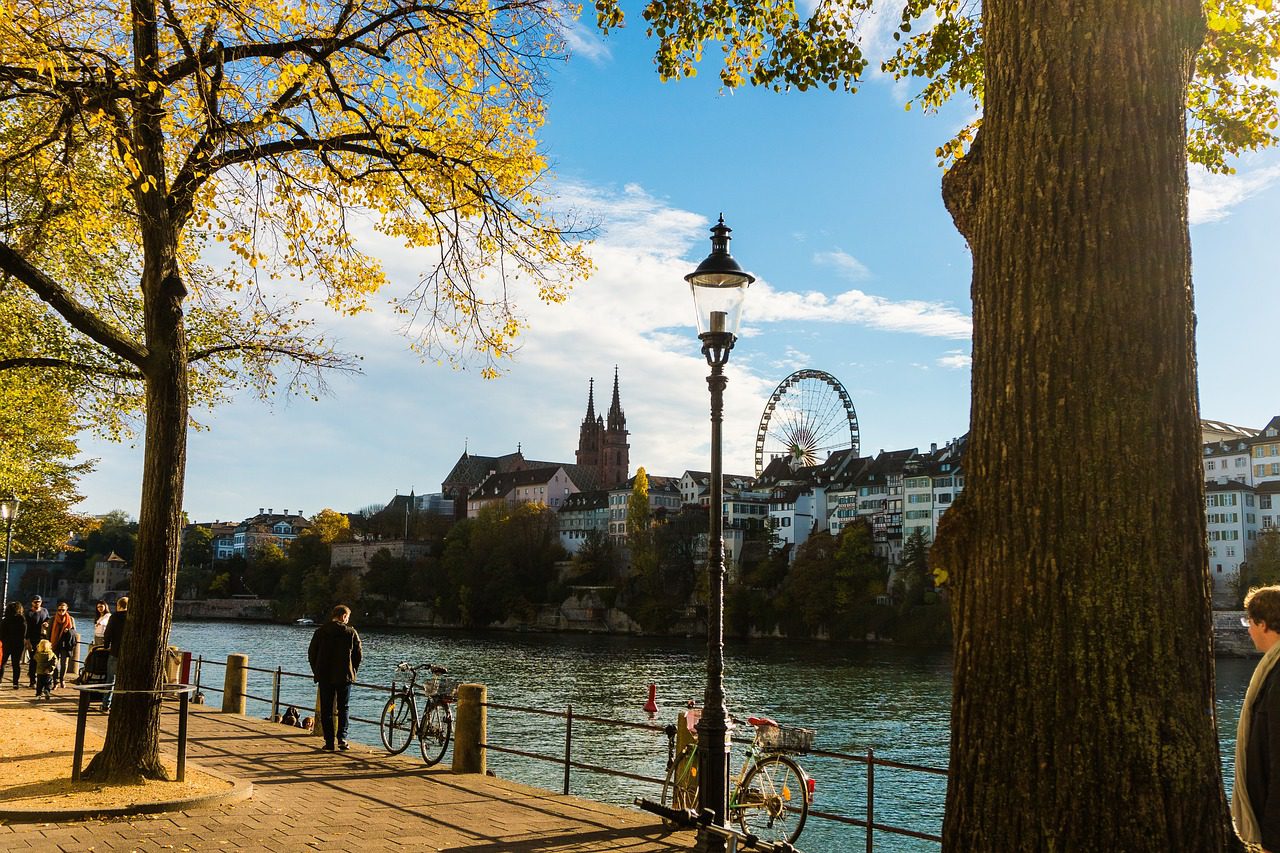 The worlds grandest art fair, which spawned migratory offspring, each Art Basel show is unique and defined by its city and region.
Basel is where it all began almost fifty years ago, located on The Rhine in the north of Switzerland. The festival, the Big Daddy of them all, now represents over 4000 artists from almost 300 galleries and showcases some of the world's best contemporary and modern art.
Art Basel Miami has its next show December 2019
Art Basel Hong Kong next shows March 2020.
Fes Festival of World Sacred Music
Fez, Morocco
June 14 – 22
Under the patronage of His Majesty King Mohammed VI, the most magical of June's festivals is in Morocco. Fes Festival of World Sacred Music this year marks its 25th celebrating cross cultural peace through musical dialogue. Musicians come together with their traditional instruments and dance from Azerbaijan, Paraguay, Spain, Ireland, Venezuela, France and India.
A pass to all events is just under $400, or they can be paid for individually. Some events are free.
Stay in the luxurious Riad Laaroussa Hotel and Spa. Thank us later.
Donauinselfest
Vienna, Austria
June 21 – 23
Donauinselfest means 'Danube Island Festival'. It's the largest free open-air music festival in the world with attendance clocking in at over three million! Take that Woodstock! There's miles of eclectic carnival action on a 13-mile long narrow island on the River Danube, with around 300 acts on 20 stages over three days. Music for everyone from jazz, hip hop, Viennese music to hard rock and DJ's.
There's also boating, and a nudist beach should you want to swim and forget your bathing suit. Or are a nudist.
A couple of direct overnight flights per day leave out of New York on Austrian, so you can sleep out of New York and wake up in Vienna. Which is a good idea whether or not you're going to the festival.
Secret Solstice
Reykjavik, Iceland
June 21 – 23
A multi-genre music festival at only five years old, creating a unique experience where you can dance all weekend in the midnight sun of the solstice.
Martin Garrix is headlining with The Black Eyed Peas, Rita Ora, Morcheeba, Robert Plant, alongside up and coming local Icelandic musicians.
Glastonbury Festival
Pilton, Somerset, England
June 26 – 30
A major event in British culture -five days on a farm, set out like sprawling villages – Glastonbury the largest, hippest and most fun greenfield festival in the world.
Held since 1970 except for odd fallow years for the land to recover, last year being one of them, Glastonbury's back in full swing. There's poetry, dance, theater, comedy and a host of amazing music, and it's England so you can dress up like your favorite muse and party in your wellies come rain or shine, especially with the local Somerset cider.
Who's playing: there will be 2800 performances including Miley Cyrus, The Killers, Stormzy, Janet Jackson, Snow Patrol, Chemical Brothers, Wu Tang Clan, The Cure, Sheryl Crow. And at this point unless you know someone you may not get in. It's sold out. Plan for next year.
St Kitts Music Festival
St Kitts, Caribbean
June 26 – 30
Drink de eyye-lann' rum and listen to Smokey Robinson and French Montana headlining this small Caribbean gem, held in the island's capital Basseterre. You got something better to do?
Summerfest
Milwaukee, Wisconsin
June 26 – July 7
Happening now for over fifty years and actually the largest music festival in the US, Summerfest is held over eleven days with over 800 performances and lots of family-friendly fun including games, children's theater, boating and kayaking on Lake Michigan, a fireworks show and parade.
This year's headliners include Jennifer Lopez, Snoop Dogg and Lionel Richie. Three Times a Lady anyone? Maybe not the most cutting edge music festival in the world, but there's boating! And a parade!
Montreux Jazz Fest
Switzerland
June 28 – July 13
The 53rd annual premiere jazz festival set on the shores of Lac Leman or Lake Geneva. This is the ultimate jazz festival.
Who's playing? The heavyweights, that's who: Anita Baker, Quincy Jones, Joe Jackson, Tom Jones, Bon Iver, Joan Baez, ZZ Top, Khruangbin, James Blake, The Chemical Brothers, Sting – Just go already! Alright, so, the heavyweights plus Sting.
We say stay at the Relais & Chateaux  Hotel Victoria in Glion above Montreux with stunning views of the lake. Well, you did ask, right?