THE LEGEND'S LEGENDS
Michel Haddi is one of the great photographers of the last fifty years, and his new book is a cornucopia of fabulous images and captured souls
Released at the end of October, Michel Haddi Anthology : Legends (Yuri Laika, $58) is a coffee table art book that stands way apart from the average book of nice photos. Haddi is a master, not universally loved, because he has always marched to his own drum, but universally respected. His iconic images of Kate Moss made him famous (and he's just put together a compelling virtual exhibition of the best of those) but his whole career has been a wondrous tapestry of exquisite, sexy and unforgettable pictures. You will have seen many of them.
Michel was born in Paris in 1956, to an Algerian/Morrocan mother and a Turkish soldier he "never knew". His mother worked in a fancy Parisian hotel and brought home discarded fashion magazines, which enthralled him and seeded his imagination. At 18, he says, he had two jobs, one as a waiter in a gay restaurant, where he got to see so many of the stars of the time, and as a night watchman at the Hotel des Bains, where, with nothing much to do, he formulated his plan to become a photographer.
A couple of years later he moved to Saudi Arabia and after meeting photographer Ben Lee, became his assistant and moved to London. Within a few years he was on his own, shooting fashion spreads for Vogue Italia, and then for most Vogue editions around the world, and most of the other top magazines and fashion houses.
Not content with being one of the world's foremost fashion photographers, and almost preternaturally bored, he ping ponged between Europe and LA and NY, photographing luminaries and anonymous characters, until ultimately buying a house in Marrakech "for a change of scenery" and then relocating to London, where he now has his own book publishing company.
What was your first photograph?
A Christmas tree, at 11. I got for Christmas an Instamatic Kodak camera. I have kept  it! 
What's your favorite photograph?
I don't have any favorite images. I dream and think only about the one I will be doing.  Right now I am working on a book of flowers (please, I know it's a cliché, book of flowers, but I can vouch for when it will come out it will be a scandal).
Who was the most photogenic person you ever photographed?
Many, many… Kate Moss for me is extremely photogenic, because she does not try to be, she is whatever you want her to be. She could have been a very good actress, as she has so many personalities. Tupac was incredibly charismatic.   
Who was the sexiest person you ever met?
Ahahaha… emotionally, without a doubt, Jennifer Lopez. To have a romance and go running to the sunshine, Debbie Harry. 
Most beautiful place you've been?
Tahiti. The smell of gardenia, the people, the sea.  
Most exciting moment of your life?
Being with the Red Hot Chilli Peppers, on the Berlin Wall, 9th of November, 1989 [the night the Wall came down], breaking it, and me photographing the lads. And  going east the day after, where the VoPos [the notorious National Police of East Germany at the time] wanted to take me to some neck of the woods, to meet my maker.
Who was the most evil person you met? 
Osama Bin Laden. I used to live in Saudi Arabia, when I was 20. To make some cash I used to sell on the side Johnny Walker whisky, and my gofer was a Saudi. One day he wanted to do a quick in and out at a brothel. He  wanted to open a  brothel — his  eyes  were red with  flames. I am  sure he took some dope. Anyway, I managed  to get out, so I had to hitchhike on the main road back to the  camp where a tall  fellow stopped  me and  said 'welcome, welcome in my country'. It was Osama Bin Laden. 
Most memorable thing, good or bad, anyone ever said to you?
Many people I work with said it was an  honor that I photograph them, some said I am very pushy, obnoxious. I had a lot of jealousy [about me] all my  career. The French are very good at bashing shit in your face, for no reason, plus they don't like that a guy like me, French, made his success around the world without their seal of approval. 
Who are three true fashion visionaries?
Nick Knight, Rick Owens, John Galliano, Alexander McQueen. 
Who would play you in a film of your life? 
Tom Hardy. 
If you could have married five women you didn't marry, who would they be?  
Verushka, Raquel Welsh, Susan Bottomly [aka International Velvet, one of Andy Warhol's muses], Debbie Harry, Uma Thurman. 
Who did you most want to take a picture of that you didn't get a chance to?
Robert De Niro. I was in a hotel and had the room next to Robert. I left him a note under his door. He didn't respond.  
Where do you want to go that you haven't?
Russia, China.  
Where do you want to go back to?
New York, Tahiti, Rio.
What's your favorite hotel in the world? 
The El Minzah Hotel in Tangier, the Crillon in Paris.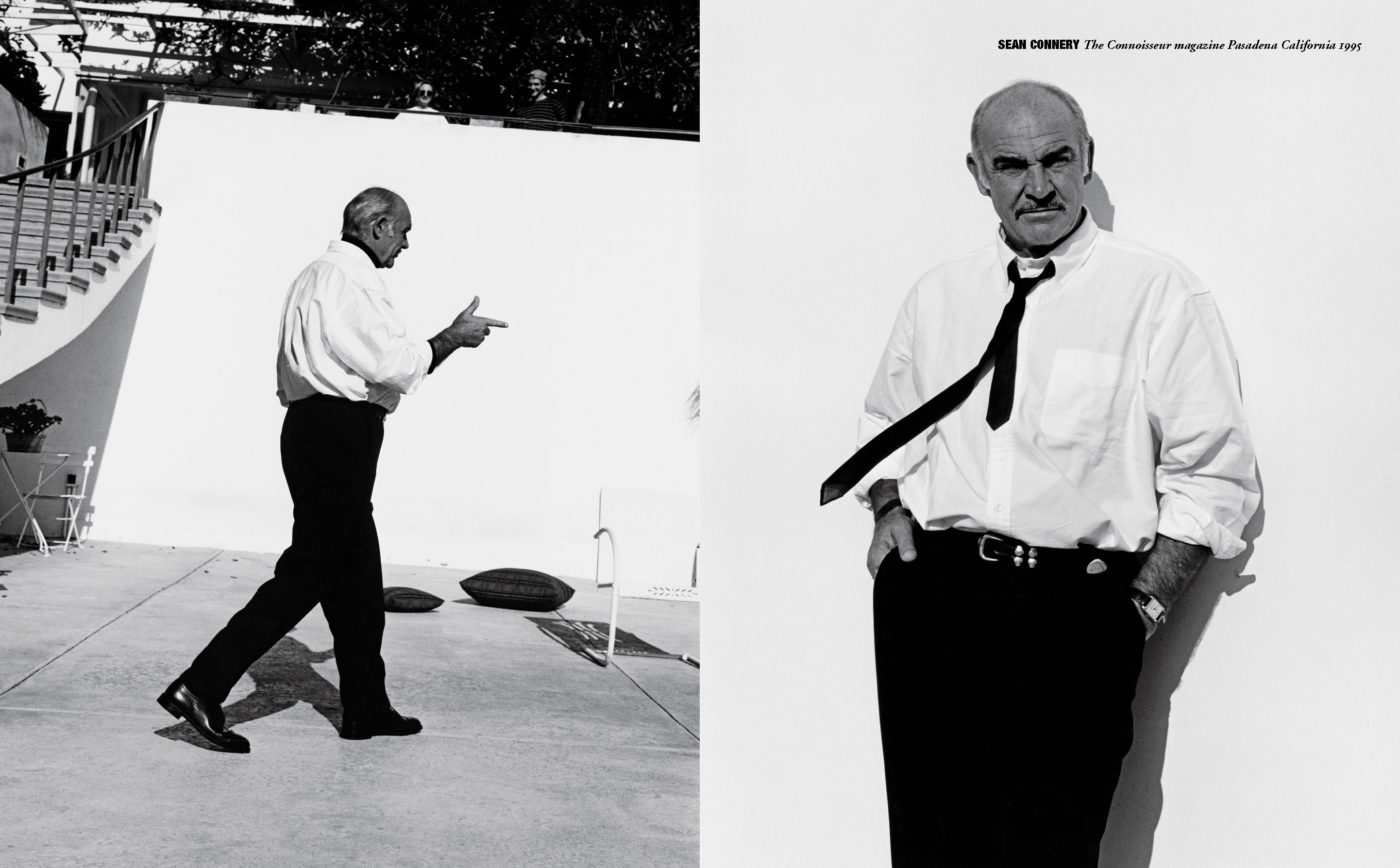 What's the sexiest hotel in the world?  
In Los Angeles, the Chateau Marmont. It's the place to have torrid affairs.
What's the ugliest city you've ever been to? 
So far, Sofia in Bulgaria.
Which country has the best food, hands down? 
Italy. Question for  you, why are  there no French restaurants in Milan? Well the  French know there is no point to compete, so they don't bother!  But I do love  Moroccan food in Morocco, it is like sex at the tips of your fingers.