The WONDERLUST
Last Minute Gift Guide
Still need to buy a present? Here are our picks for your last-minute Christmas and Hanukkah gifts this holiday season.
It happens every year, doesn't it? No matter how well you plan, you always need that one last gift (or two, or three… oh, admit it, you haven't done any of your shopping yet, have you?). Well, that's what we're here for…. But hurry!
Drone
The DJI Spark (above) is a new mini drone, weighing only 11 oz, available in five different colors. Even though it may look like a children's toy and operating it is foolproof, it is definitely a formidable gadget for capturing pictures and videos in HD. $399 (The company makes other, more expensive and expansive drones too, FYI.)   dji.com
Portable Charger
You're about to snap a photo and… your camera turns off because of a low battery. If this has happened to you, then you need to buy portable charger. And it's happened to everyone on your list too. This is a good one, by ChargeTech? $249 chargetech.com
Action Camera
The new GoPro Hero 6 is now waterproof, even without the protective case so there's no reason to not film yourself swimming with sharks. It also features GPS, touch display and voice control. The wind reduction feature will reduce noise when recording. Who still needs a professional camera when this gadget lets you shoot videos in 4K and sends them directly to an app on your phone? $499.99 gopro.com
Camera
The SONY α5100 is no hassle to tote around as it weighs next to nothing (well, 10 ounces to be exact). The battery lasts for entire day trips when not fully turning the camera off. It is especially handy for those traveling alone, as the flip screen allows for the perfect selfie in front of your favorite monument/meal/monarch or anything else you like to photograph yourself against. $549.99 sony.com
Headphones
These QuietComfort 35 wireless BOSE headphones allow you to cancel out noise with the push of a button. Enjoy your music without the interruption of the surrounding din and without the restriction of a cord. And most importantly, enjoy your flight without having the guy in 17E talk your ear off. $349.95 bose.com
Tile
Tile is the best thing to ever happen to chaotic and forgetful people. These Bluetooth tracking devices are easily attached to your keychain and backpack and fit into your wallet. With the help of an app you can find things either by locating them on a map or by making them play a loud jingle so they can even be found in your packed suitcase. To find your phone, which does not need a tile attached, you simply press the middle of your tile twice, to make your phone play a loud sound. With these tiles you won't lose any more time searching for your most essential items before leaving for the airport. Just saying, no one's judging anyone here.
 $50 for 4-pack thetileapp.com
Attachable Phone Lens
Transform your Android or iPhone camera into a professional camera with an Aukey Ora wide-angle option and a macro lens, that allows you to capture every detail with a 15x zoom. The attachable part of the lens is made of rubber, preventing the clip from scratching your phone. And it's cheap. $29.99 aukey.com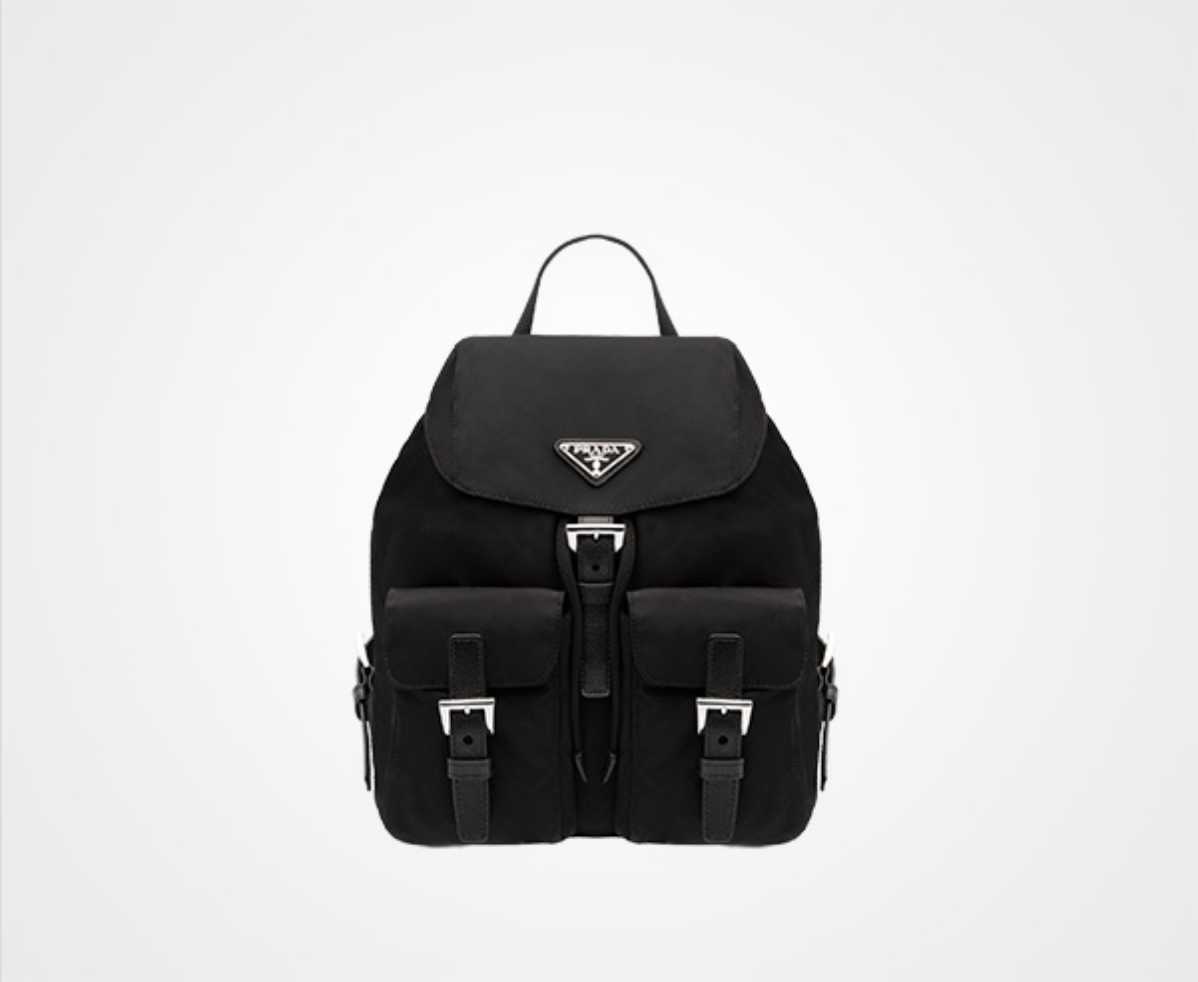 Luxury Backpack
Every traveler needs a form of storage to put their stuff when exploring a new place. Prada's backpack will make carrying your gadgets and accessories an easy task. It's an expensive backpack, let's be honest.  Who knew nylon was, like, a precious metal? $1,050 prada.com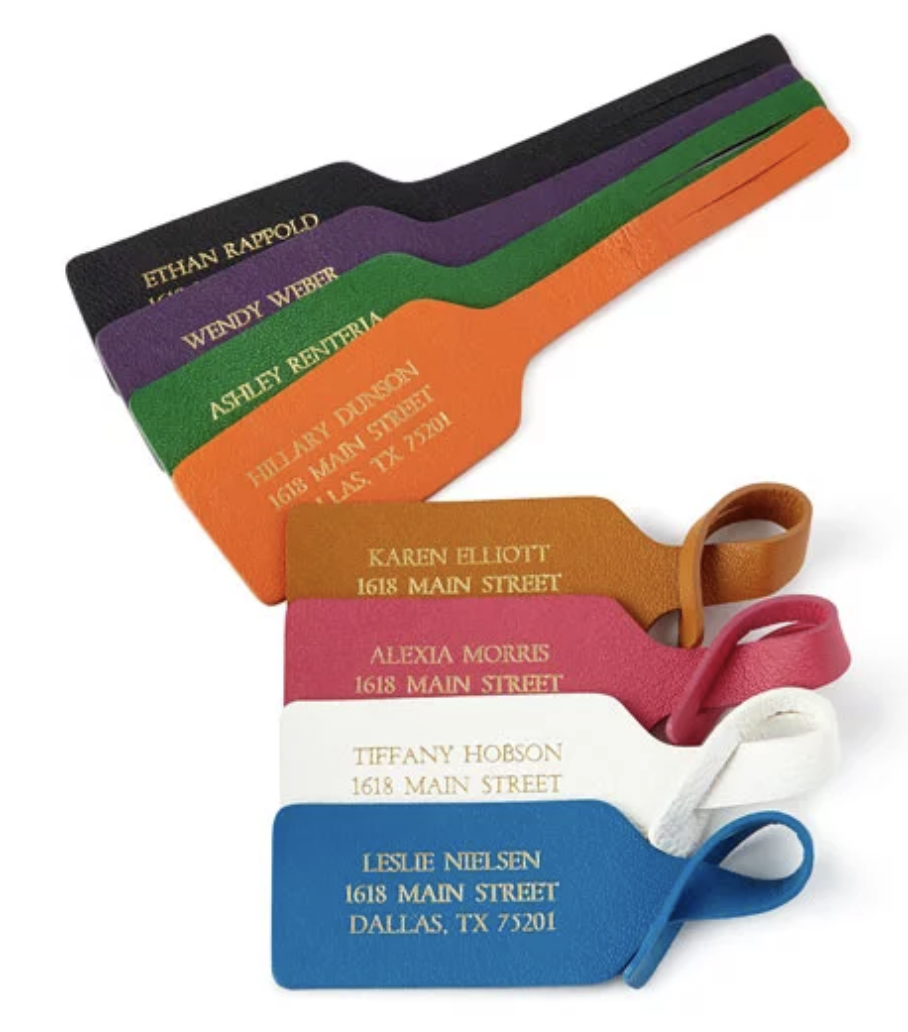 Luggage Tags
Seriously. If you're going to keep checking a black suitcase like the other 150 passengers cluttering the baggage claim, at least let your loved ones' bags stand out with these colorful and embroidered luggage tags from Neiman Marcus. And they can be personalized. $90 neimanmarcus.com
A Beautiful Suitcase
No one can never go wrong with a Tumi aluminum suitcase. It's elegant, durable and timeless. And goes great with the aforementioned luggage tags. Or, er, not. $995 tumi.com
Travel Journal
Surprise someone with an elegant luxury Smythson diary, perfect for documenting their travels. As long as they still use a pen, that is. (Come to think of it, a beautiful pen is a nice gift too…. Now we're really getting all nostalgic here.) $295
Coffee Table Books
No one reads them, but everyone loves them! Here are some very cool ones.
Nomad Deluxe
Herbert Ypma's photographs of secret places all over the world will sure to give you inspiration for your next trip. $85 assouline.com
Ibiza Bohemia
If our Ibiza article hasn't already made you curious about this island, grab a copy of this book by Renu Kashyap and Maya Boyd. The wonderful photographs will make you want to visit Ibiza soon! $85 assouline.com
36 Hours Europe
This book from the popular NY Times column, presents 125 destinations in Europe for a weekend getaway. Read for inspiration or as a detailed travel guide. $39.99 taschen.com
Atlas Maior
This is for people interested in the history of mapmaking, before Google sucked all the joy out of maps and navigating. It's a reprint of the original Atlas Maior of the 17th century (so it's not exactly up to date), which was the largest and most expensive book to be printed at that time. It contains over 500 gorgeous maps from around the world. $69.99 taschen.com
Entryways of Milan
Taschen at it's best! Italy isn't only famous for its delicious food, but also for stunning architecture. Get a taste of Italy's flair by browsing through this book that includes the exact location of every entryway photographed. $69.99 taschen.com