OPENINGS
Along with the world, here are some spectacular properties opening and reopening their doors
KALESMA
MYKONOS, GREECE
The owners all grew up on Mykonos and they want Kalesma, which means "inviting" in Greek, to stand out from all the other hotels by introducing guests to the real Mykonos -– as opposed to the party island it has become. Sitting on the hillside of Aleomandra looking out over the sea on two sides, from sunrise to sunset, with 2 villas and 25 suites all with private pools and terraces. The hotel's design is in true Cycladic form but with a modern touch, the furniture in the lobby is by Rick Owen and apparently, they are the only hotel in the world to be able to make this claim. The Greek islands, all of them should be on anyone's list, but Mykonos stands out.
https://www.kalesmamykonos.com/
REOPENINGS
SPLENDIDO MARE PORTOFINO, ITALY
The fabulous, world famous Splendido Mare reopened in April after a complete renovation — splendido is Italian for splendid (duh!) and conjures visions of luxury and wonder and the hotel delivers just that.  The designers have taken their inspiration from the harbour's history, using traditional craftsmen and locally sourced and hand-varnished wood.
The wooden floors are inspired by the San Giorgio church in the town, the bathrooms from the beach cabins from Santa Margherita.  The building was a 16th century Benedictine monastery and overlooks the Bay of Portofino, with 70 rooms and suites. 2 restaurants, children's club, gym, swimming pool, tennis courts, water sports and boating and yes, a wellness center and spa.
https://www.belmond.com/hotels/europe/italy/portofino/belmond-hotel-splendido/
AMERICAN CRUISE LINES MISSISSIPPI, USA
In March, American Cruise Lines restarted river sailings with the American Countess cruising the Mississippi and the American Jazz cruising from New Orleans to Memphis.  And the coastal eight-day Historic South & Golden Isles cruise on The Independence, from Amelia Island, Florida to Charleston, South Carolina.
https://www.americancruiselines.com/
CIRCLE LINE CRUISES NEW YORK, USA
More messing about in boats returns this month as Circle Line, the kitsch New York City day boat cruises, restart with the Landmarks Cruise, the Best of NYC and The Harbor Lights. Craig Kanarick, CEO of New York Cruise Lines, parent of Circle Lines is quoted — and offers nothing controversial or career-ending when he says: "We are so excited to welcome guests back to celebrate New York City as only Circle Line can. There's nothing better than being out on the water in the open, captivated and energized by the spirit of discovery and the unmatched beauty of the city."
All cruises leave from Pier 83, at West 42nd Street and 12th Avenue.
RECENTLY OPENED
ALILA MAREA BEACH RESORT ENCINITAS, CALIFORNIA
Barefoot luxury, relaxing and welcoming vibes of the surf and beach culture is how Marea Beach Resort can be described.  Located in San Diego's North County coastal region the hotel opened last month. Set on the coastal bluff the hotel has 130 rooms, 16 suites and two presidential suites, in case, we guess, two Presidents turn up at the same time. VAGA is the slightly menacing sounding ocean-view restaurant, and there's the obligatory spa and wellness center (do hotels, like, get fined if they don't have one?) and a host of the brand's signature experiences, bringing Alilia's innovative eco-design and sustainable tourism to Southern California, where it will be most definitely appreciated.
https://www.alilahotels.com/marea-beach-resort-encinitas
PENDRY WEST HOLLYWOOD, USA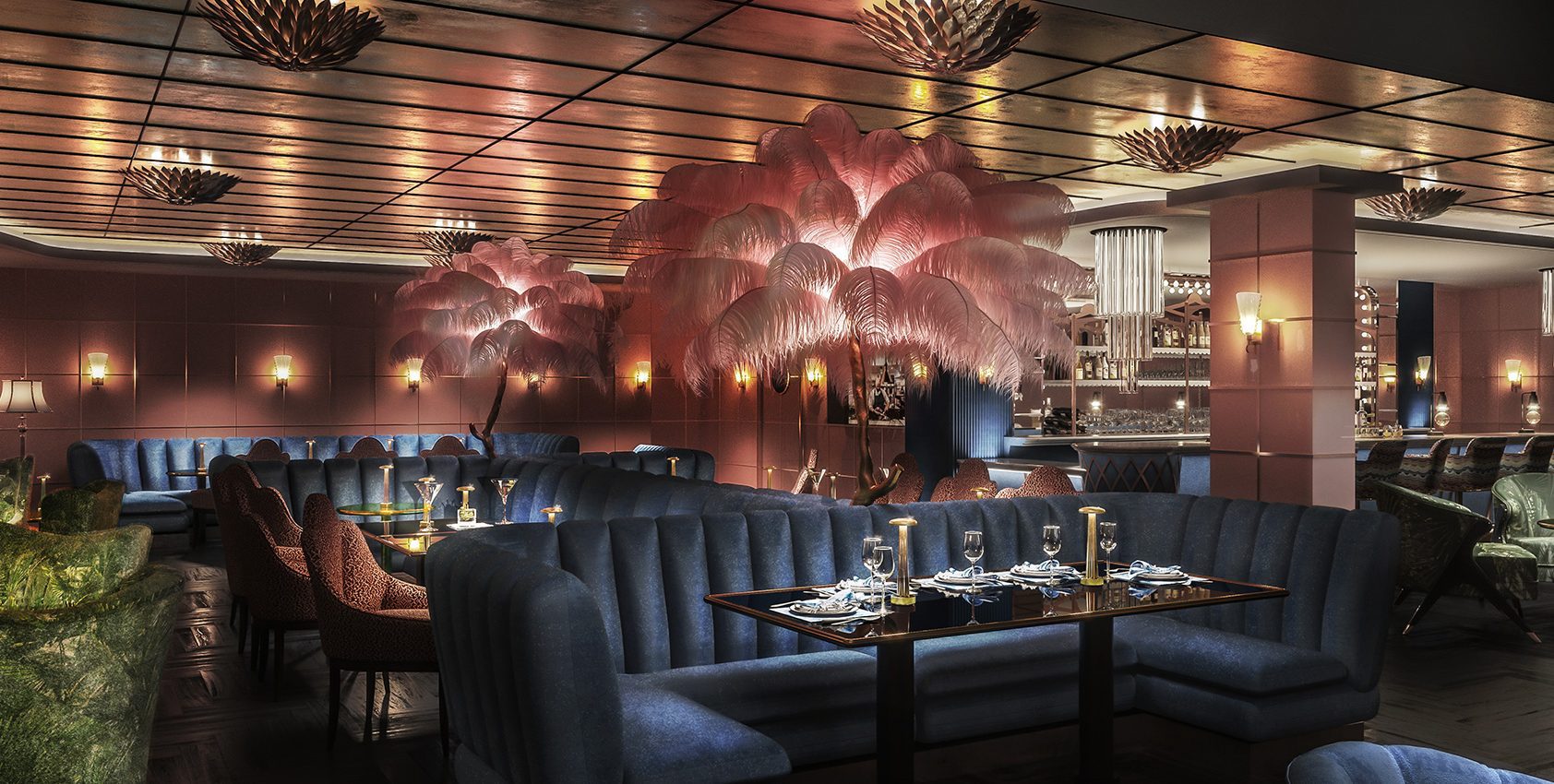 A bit north up the California coast and a bit inland, in the middle of L.A.'s Sunset Strip, at the intersection of Sunset Boulevard and Olive Drive, the new Pendry's designers have taken their inspiration from Hollywood's history with drama, glamour, rich colors and finishes hoping to recreate the city's heyday. No-one's really sure exactly when that was, but — irrelevant! — there was one, and it looked more or less like this!  Opened on April 2nd the hotel has 149 rooms and 40 private residences, several bars and restaurants located throughout the hotel from the roof to the lobby, plus a bowling alley, a screening room — why not? This is Hollywood! And of course a spa and fitness center, which are state of the art, so maybe not so much history here, as we're pretty sure Hollywood's heyday wasn't super wellness-focused…
https://www.pendry.com/west-hollywood/
 CANYON MADNESS RANCH NEW MEXICO, USA
Set in 14,000 acres in the northwest of New Mexico, Canyon Madness Ranch — which is probably not named after the English Ska band, although that would be a perfectly excellent christening inspiration, they were a great band — opened this April. 
A luxurious outdoor paradise which, they say, allows you to step back in time to the wild, wild West but have all the comforts of our time. Bases covered! With space for only sixteen guests — almost one per thousand acres, for those of you still keeping social distancing score — the resort offers firearms related-sports (this bears further researching, just saying) equestrian pursuits (we do not think they mean chasing horses, as that can't be likely to be ultimately successful, or fun), archery, hiking, river kayaking and other wilderness activities. The main house, called Tepee Lodge — political correctness be damned! And we are not against that — sits on the edge of a cliff, with sumptuous views of Canadian River Canyon and the river 800 feet below.