DESIGNER SPOTLIGHT

JANE BROWN INTERIORS
Aussie Jane Brown is in a constant New York State of Design
When "Queen of Bedrooms" (as she's been called) Jane Brown first visited NYC in 1998, it was the architecture that blew her away. "I landed and looked up into the soaring skyline, and also the small, sweet charming and the abstract that exists alongside buildings built from marble and concrete and those built by the early settlers that still exist today." It made such an impression, in fact, that when she moved back to Sydney she took a piece of Manhattan with her. Here's how she incorporates the Empire State sensibility in her homeland down under.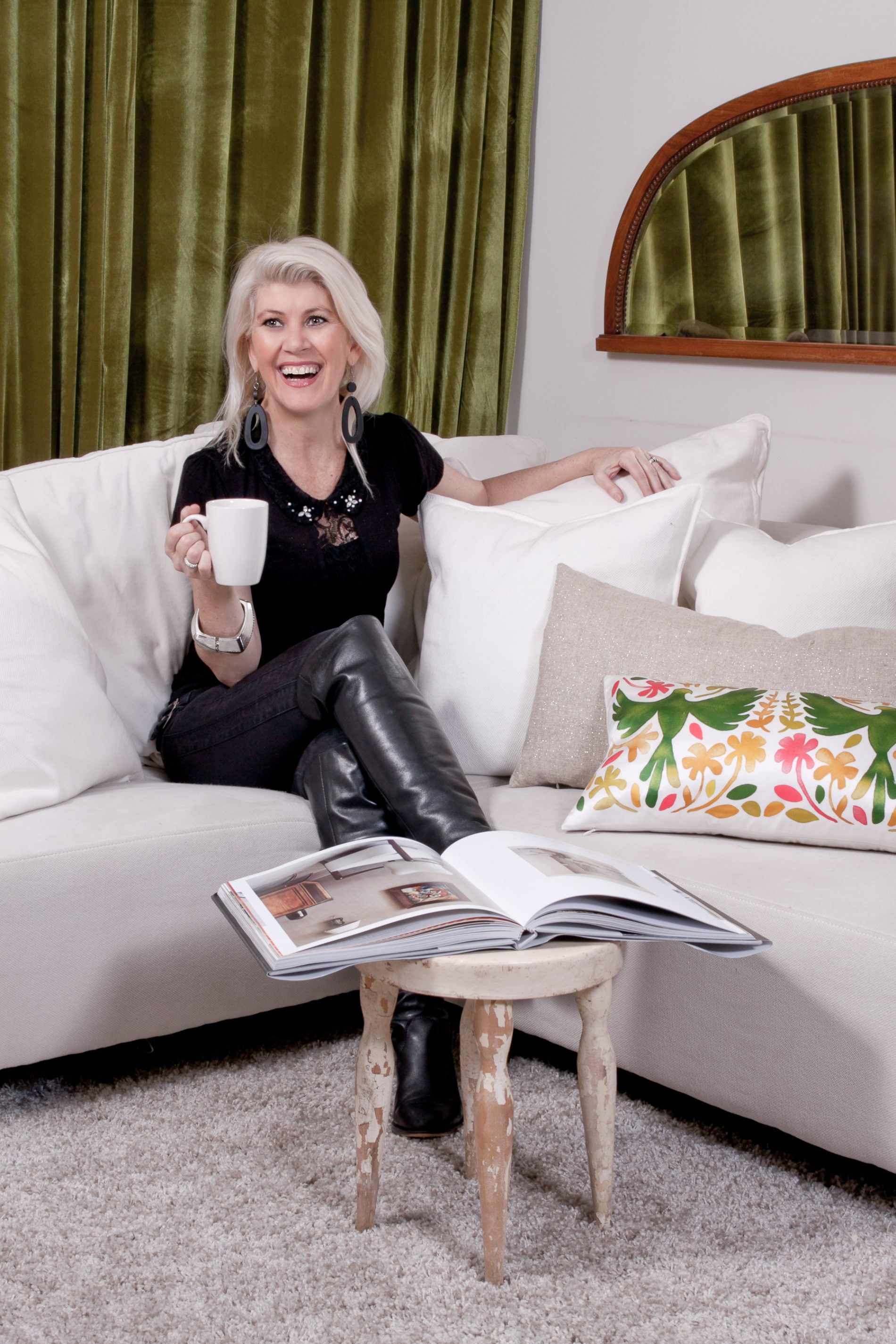 What made you want to become an interior designer?
I had grown up around my mum and dad buying properties and seeing how beautiful an old shell or structure could be made, by being clever with how it was transformed. Using paint, bringing in light adding texture, depth and warmth, always layering to give a sense of warmth, welcome and being comfortable in a laid back elegant way. Very much the Australian aesthetic. comfortable and laid back with an elegance that appears effortless.
How did your years living in NYC influence your design style?
I love how NYC is a juxtaposition of styles, cultures and periods that work together in a limited space and how it harmonizes in the most unusual and almost random way.
I like to introduce small and unexpected elements into my designs. Be it a splash of bright wallpaper in a Federation home, or a modern design piece in a little cottage, or perhaps a beaten-up piece of furniture that I give a lick of paint to that will live in a clean and contemporary space. Also, I like to place small vignettes in places to get guests to think about why the owner has that particular piece there. It's all about creating interest and curiosity but only if you look. It's like a New York moment. You miss a lot of magic if you don't look beneath the obvious first impression.
How do you incorporate being a native Australian into your work — even in NYC?  
It was all about thinking literally outside the box. I grew up in a land where there is an abundance of big skies, vast coastlines and lots of deserts, as well as edgy cosmopolitan cities, so my take was enormously influenced by all these aspects. I would go into some particularly small or limited spaces in NYC and I wouldn't see the small, I would be looking at the possibility. The ability to go up and expand the eye out through color or interest in the space. Things like painting ceilings a contrasting color to create a sense of the unexpected. This tricks the eye into thinking that there is more there than there is. I was also always interested in helping my clients create spaces where they could entertain, be it only occasionally as this very much the cultural norm in Australia, having friends over. New York was all about going out, but I noticed more and more of my clients were excited about creating spaces where they could have friends over to eat and relax.
On a practical note, my sensibility is always about having a clean aesthetic running through a home, that you are not aware of necessarily, but makes even the most eclectic, jam packed treasure filled space feel open and welcoming. It's all about balance and creating a sense of being able to take a deep breath in the space. New York was always so incredibly frantic and fast paced it was especially important for me to create homes that when my clients came home and shut the door they felt like they could be in a haven away from the madness.
I also loved introducing Americans to the wonderful indigenous art that is created by our incredibly talented aboriginals. It is a wonderful investment and a real treasure to have hanging on any wall. It is totally unique to Australia and is becoming enormously sought after.
What do you miss about NYC?
New York for me is like a degustation meal, little bits of extraordinary that go to making up one incredible never-to-be-repeated experience.
What I miss about NYC is the first fall of snow, the beauty of a city that is covered in white. I miss the lighting of the Christmas Tree in the Financial District. This is where I lived for four years in a wonderful, refurbished 1929 Stock exchange doorman building. I miss having a doorman. I miss the millions of people rushing and bustling because their lives are so important (even if just to get a coffee). New Yorkers have a fierceness that I love and with that fierceness is a protectiveness about their city.