And the Band Plays On
Micky Dolenz of the Monkees, on the band after Peter and Davy, his new tour, and those swinging sixties
On June 8th Micky Dolenz and fellow founding Monkee Mike Nesmith embark on a six-show New Zealand/Australia leg of their 2019 tour. More than 50 years after The Monkees broke out on TV and topped album charts, they're still performing.
Keep in mind, this is a guy who's been in show business his whole life. In 1956, at the age of 11, Micky, then professionally known as Micky Braddock, starred for two years in the TV show Circus Boy, where he played a turn-of-the-20th century water-for-elephants circus boy. By the time he'd auditioned for The Monkees in 1965 he was a working television actor.
Whether they know it or not, this is the guy American Idol contestants aspire to be. He's been on tour for over fifty years, has had countless top hits, and has become ingrained in the American sub-culture for generations. Who else can boast that? Not many!
But that's the thing, Micky never boasts. He's actually humble, too.
Want to test your fandom? Even true Monkees fans—historically known as some of the most hardcore—are sure to learn something new here. So, put on your favorite Monkees album and read on.
He First Went to New Zealand in the '50s  
During the Golden Age of flying, Micky and a family friend and his son flew to New Zealand in 1957. "I would have been 12," he recalls. "He offered to bring me along. At the time he was doing environmental stuff. We drove from Auckland to the tip of the Southern Island, took the ferry from Wellington to Christchurch. A pretty amazing trip, I remember it well."
The next time he went was in 1968, with The Monkees. (It's fun to watch old footage of when they arrived.) In the '70s he went to do a telethon with Davy Jones. He returned a few times after that, the last time with Peter Tork.
They Caught Lightning in a Bottle
Could you have dreamed The Monkees would have been such a huge success?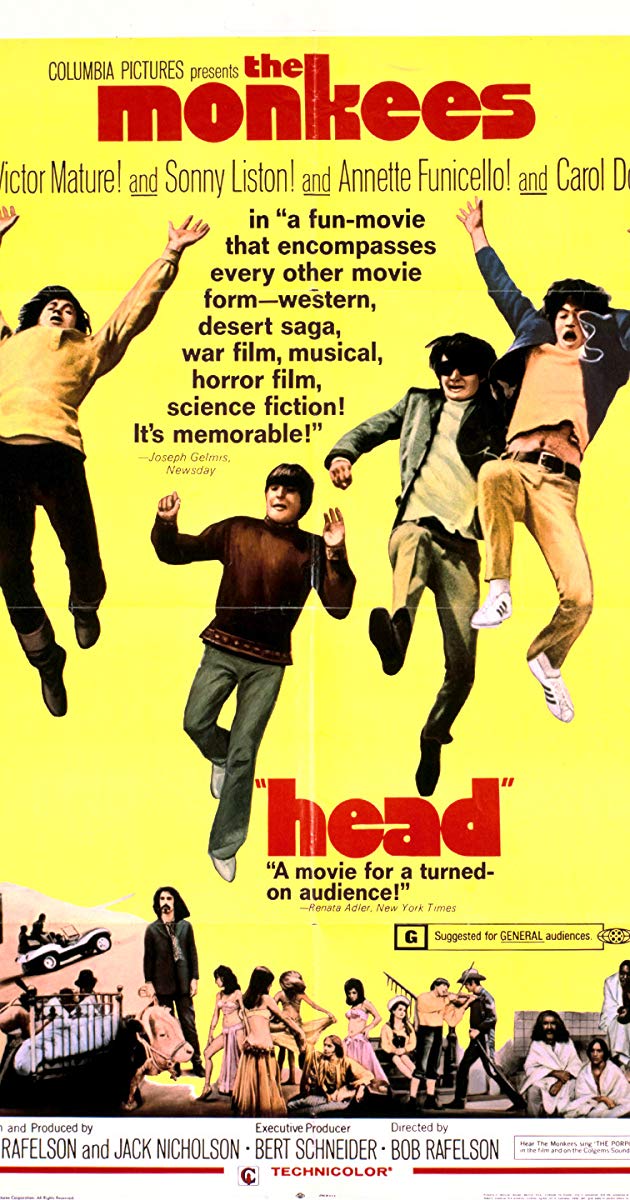 "No, no way," Micky says. "If there was a formula, there would never be a flop. You don't know. You have no way of knowing. You do your best, obviously. You work hard and surround yourself with talented people, and you hope they're also working hard, doing their job."
He acknowledges that even though luck plays its part, it was designed for greatness.
"The producers of the show made some very wise decisions. But no one knew until months after the show went on the air, when we started getting number one records and the show was doing very, very well. We went on the road and started performing live and it became quite apparent that we had made a mark on the cultural landscape on not just America but other parts of the world too.
"I was blessed to be part of it. The Monkees was not just the four of us. It was songwriters [an all star lineup of Carole King, Gerry Goffin, Neil Sedaka, Neil Diamond]. It was producers. It was musicians. The directors. The writers. And everybody in between. That's the case with really any project. No one is out there just totally on your own. You're always surrounded by other people.
One of the producers of The Monkees was asked that question years ago and he said: 'We just caught lightning in a bottle.'"
He Will Pay Homage to Peter on Tour
When Peter Tork passed away from cancer at the age of 77 on February 21, 2019, Micky posted a moving concert photo with his arm around Peter and the caption: "When the world and I were young… just yesterday…". Rest In Peace my Monkee brother, Peter Tork… Take your place in that heavenly band…
As they did with Davy, Micky and Mike will play some of Peter's songs with video on the tour, one, Peter's most well-known, "For Pete's Sake",  which was used for the TV show end credits.
He Wrote the Only #1 Monkees Hit Written by a Monkee
In the UK, that is. According to Micky, "Randy Scouse Git" is the only #1 Monkees hit written by a Monkee. And that Monkee is Micky.
If you don't know the song and you call yourself a Monkees fan: for shame. If you don't know the song and you happen to love discovering '60s tunes, especially those doused in hidden meaning and history, watch the YouTube video immediately and often.
Most of us were introduced to "Randy Scouse Git" in the timeless tradition of little kids singing about naughty, meaningful songs when we had no idea what we were saying. When the song was released in the UK, they knew exactly what Micky had written, which is why the song was called "Alternate Title" there. It's about a party the Beatles threw for The Monkees when their show launched. The "wonderful lady" Micky sings about in the beginning is his future wife Samantha Juste. The "girl in yellow dress" is Mama Cass. Have a listen and go ahead and analyze. "Randy" translates as horny. "Git" is a jerk. So, "Alternate Title" it was. The Brits loved it. We did too.
For the record, some accounts state that the song only reached #2 on the charts, and since the Internet is often wrong, and we basically love the song and the story, we've decided to put our money on kettle-drumming Micky. (Always.)
He Thought "Goin' Down" Was a Blues Ballad
Written by all four Monkees and Screen Gems songwriter Diane Hildebrand—who wrote a great deal for The Monkees, contributing lyrics to "Daydream Believer"—Micky had hoped "Goin' Down" would be a tribute to one of his musical idols.
"I'd come up with an idea of coming up with a version of a song from Mose Allison, a jazz singer and piano player. I suggested we do a version of "Parchment Farm". It came out pretty good. But it was my suggestion that…rather than cover one of his tunes…why don't we get somebody to write some lyrics for this particular track. We got Diane Hildebrand and she came back with these lyrics. I remember when I first started routining the song, I was singing…" [He sings, slow and melodic to me] "Floatin' down the river with a saturated liver…and she's like 'It's twice as fast!'"
"That's one my of my favorites," he adds.
Quentin Tarentino Loves Head
"What do you think it's about?" Micky asks, when questioned about The Monkees' 1968 film Head.
Fellow fans will understand that through the years you try to make sense of a movie like Head as only life experience will allow. As prep for this interview, I re-watched it only to be struck—oddly for the first time—by the fact that it begins and ends with suicide by jumping off a bridge, in the beginning it's just Micky, in the end it's all four of them, to the film's most famous track "Porpoise Song". Though wartime footage only adds up to mere seconds, it's the most poignant and, currently, the most memorable imagery to me. What do I think Head is about? I think it's about war.
What does Micky think it's about? Here's what he had to say:
"What happened was…the network censors and standards and practices and the producers and everybody had made executive decisions in the early days that we would not be topical or satirical. They wouldn't allow it. But it was generally agreed by everyone, and I can only speak for myself, but we all agreed that it was not the forum. It was a comedy. It was a comedy sitcom about this band that lived in this beach house in Malibu who wanted to be the Beatles, frankly. That's what the show was about. And the humor intentionally was not topical. Nor controversial or satirical.
"That's one of the reasons it has lasted for 50 years. We all had our own personal and political agendas, but not on the show. After the show went off the air [in 1968] we were introduced to Jack Nicholson…"
Nicholson along with Bob Rafelson wrote the screenplay, and Rafelson directed the movie, which was distributed by Columbia Pictures in November 1968. In 1971, when the film was re-released, Roger Ebert gave it a rough review, ending his somewhat thought provoking summary with movie review gold: "We get the destruction of a Coke machine, a montage of three stereotyped desert scenes, a Western shoot-out with fake arrows, a Hollywood soda fountain brawl, things like that. They're good, and the rest of the movie (including trick photography that already seems out of date) isn't unpleasant. And you may, for metaphysical private reasons of your own, appreciate the scene where The Monkees play dandruff in Victor Mature's hair."
"It made some pretty strong statements," Micky tells us. The downside, he says, is that no one saw it. The upside though, is that over the decades it and the soundtrack have slipped rightly into certifiable cult status.
"I'm pretty proud it's become a cult thing," Micky says. "My friend Quentin Tarantino says it's one of his Top Five."
Haven't watched Head in a while? Watch it. It's on YouTube.
He Sings for Free
"There's a saying we have, that they pay us to travel, but we sing for free. There's a lot of truth in that," Micky says, admitting that at the time of this interview, he's recovering from being on tour. "It's the traveling, it's the jet planes, it's the trying to sleep on a bus, broken nights, lousy food — all of that." When I mention the perception some might have of the glamor of tour life, he lets out a strikingly wonderfully brash Micky Dolenz cackle. There's simply no glamor on the road.
What gets him through? "Occasionally a glass of wine…a regular little pinot, sauvignon blanc…"
But even though the travel may be tough, for a performer, the reward is getting in front of their fans. "The shows are the easy part," he says. "When I get on stage I kind of relax. I'm off work. That's the easy part."
For more Micky immersion, visit mickydolenz.com.