WHAT'S IN MY CARRY ON? 

MALIN SVENSSON
This no fuss, globetrotting Swedish model sticks to the bare essentials
"I'm lucky to have a job that gives me the opportunity to travel this beautiful globe!" says Malin Svensson, who is so much more than just a very pretty face. This 27-year-old, down-to-earth natural beauty, who engages in a plant-based diet, is devoted to holistic health, happiness and the wealth of experience traveling affords.
What's next for this spirited globetrotter? "Next up is Miami and then Ibiza! I really can't wait to be back." Last summer's plans included LA and Burning Man, of which she tells us: "It is one of the best things I've ever done."
She says she travels light — but we're not sure we believe her. Read on and judge for yourself.
Favorite carry-on bag
TUMI Tegra Lite Max. When traveling a lot I think it's important to have a strong and protective carry case.
Jewelry
I actually don't wear a lot of jewelry. I have a little box that I keep my earrings and my crystals in. Unlike most girls I prefer to travel light, I only really pack what's necessary. My boyfriend is always the one with an overweight bag, every single time (haha!).
Hair product
I might have a lot of hair — and I mean a lot — but I don't use any products that are not natural and organic. I'm absolutely obsessed with a Hawaiian oil that I found a couple of years ago called Kukui. It's cold-pressed and leaves your hair so healthy. I apply it after my shower and coconut oil is also a big favorite of mine! Got to love the coco.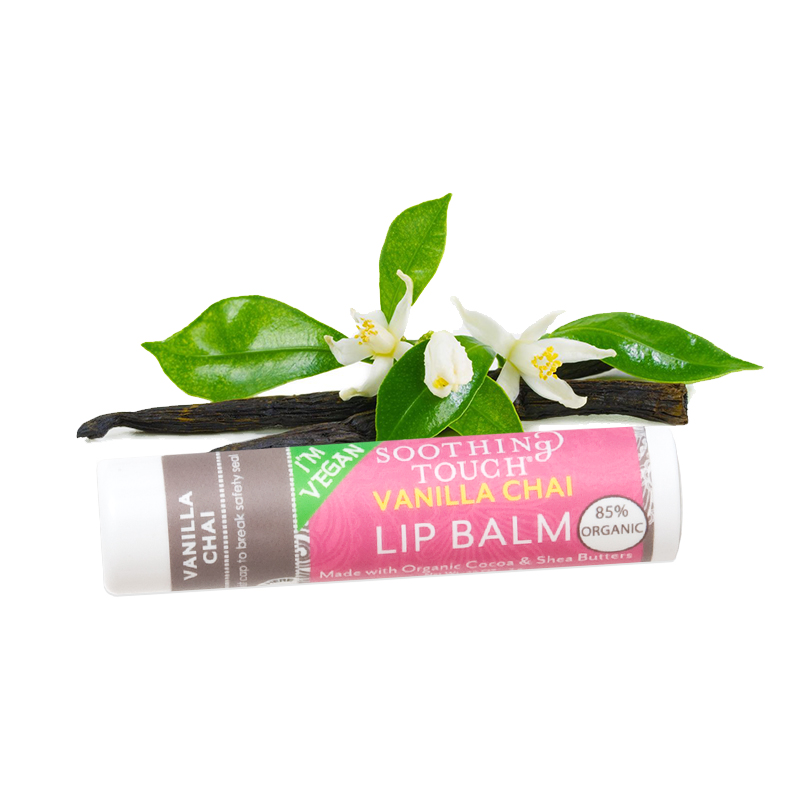 Lipstick
I don't actually use any lipstick. Like, never. But I don't go anywhere without my lip balm (organic too, of course). My all-time favorite is Vanilla Chai from Soothing Touch. It's actually ridiculously good!
Book you're currently reading
I'm currently reading the last of a three-part series from Medical Medium, it's called Thyroid Healing. I'm really passionate about holistic health and healing with plants. These books are all about that. I highly recommend it if you are into the human anatomy and healthy eating!
Pen/paper/notebook
I'm super organized and carry my agenda with me everywhere. No, a phone is not enough. I like to write things down, old school. I like to look back once the year is finished at all the things I did, and gives me a chance to reflect and then look forward to the future!
Face cream
Currently using a face cream I found when I was just in Cape Town. It's called Esse and it's definitely one of my all-time favorites! It's all organic and has a fresh cooling feel of natural herbs. Slightly obsessed.
Makeup bag
I don't use a lot of makeup, but when I do I wear mascara, eyeshadow and bronze blush. Simple! But when it comes to toiletries I'm professional. I pretty much have everything in there to survive out in the dessert or if I get stranded on a remote island. You never know! Always prepared.
Wallet
I just have a small cardholder, nothing special. My boyfriend insists on buying me a purse and handbag, but I've always been a tomboy at heart and stay true to my roots. As long as I have a backpack to keep my essentials in I'm a happy woman.
Electronic devices
Ok, I might be the only person who doesn't own a laptop, but I think having a cell phone is enough electronics for me. Back in the day I was a big gamer and obsessed with PC/video games. To be honest I do miss it sometimes!
Headphones
Beats by Dre, perfect for an active lifestyle and for working out! Plus, they are child-scream-proof, too — we all know that's a winner!
Sunglasses
The classic round Ray-Ban glasses, I love those. They go with everything! My boyfriend has the same and we like to match – he copies me though…
Water bottle
Wherever I go I always carry my water bottle. It's a glass bottle with silicone for good grip and protection. It passed the test, I've dropped it plenty of times. The brand is Bee Blissful.
Candy
I actually don't remember the last time I had candy. I've never been big on sweets, but a sucker for chocolate! My favorite chocolate of all time is Ombar, which is a raw chocolate, and another one of my favorites is Booja-Booja, which is vegan. My mouth is literally watering from thinking about it! Please do yourself a favor and try! Game changer! I bet you would never go back to dairy chocolate.
Snacks
My all-time travel snack is Medjool dates and fruits. When I travel, I think I pack more food than clothes (almost). I will literally pack a backpack with just fruits and greens for a long flight and make sure I drink plenty of coconut water before to stay hydrated.
Clothing
Full tracksuit from Nike to be super comfy + travel pillow + travel socks! Am I the only one who wears those by the way?! They are not sexy but they do make such a difference for long flights.
Anything first-aid related?
I actually did a first-aid training course last year and they gave me this mouth cloth that you can use if you ever have to perform CPR, so I still have it in my bag. You never know! I always make sure I have activated charcoal with me, that's a lifesaver in so many ways. It helps to pull toxins from your system and also good if you feel bloated, or if you eat way too much at dinner – this girl has a big appetite!
Anything else you truly can't travel without?
Hand sanitizer: Yes, I'm one of those germ freaks.
A good book: Always something educational, I love learning!
Blindfold: To help me ignore my hyperactive boyfriend – he has too much energy!
Eye drops: I don't think I go anywhere without my eye drops.