4
EXPERIENCE
Swing at the End of the World, Banos, Ecuador
Deep in the Ecuadorian Andes is a simple treehouse named Casa del Arbol. Built by a "volcano watcher", it's used to view the nearby volcanic Mt. Tungurahua. But attached to said treehouse, which is over 8,500 feet above sea level, is a swing, a very simple one, too, made of wood, attached by rope. Visitors who want their hearts to pound and momentarily stop, can hop on and dangle their feet over what appears to be an abyss. Now, there is a seat belt to strap you in for safety, but does that really matter? Do you really think you are going to feel safe? You literally swing out over the edge of the world.  And since you're so high up, on cloudy days you may swing into a cloud!
JS
3
RESTAURANT / HOTEL
La Frateria, Il Convento Di San Francesco, Cetona, Italy
Perhaps the most extraordinary restaurant in Italy, on multiple levels, is this majestic, ancient, bowed stone-floored room, in a converted convent/monastery — it has been both since St Francis (then just Francis) started it in 1212. The food is beyond adequate description — that's probably the best description for it. The monastic setting is among the most peaceful and breathtaking for any restaurant in the world. And the whole complex, including a beautifully rendered six room hotel etched out of a portion of the (most recently) monks' cells, is a drug rehab. Every single person who works there is a recovering addict. And when they leave, less than one percent goes back to addiction, an unfathomable success rate.
In 1970 a now near saint-status Francescan priest, Padre Eligio, asked the Bishop of Florence for permission to take over the then severely dilapidated structure and restore it as part of his drug rehabilitation community, Mondo X, which he'd started a few years earlier. Il Convento is the only one of several locations the public can stay and eat at. I've eaten at hundreds of great restaurants in Italy and, incredibly but without the slightest exaggeration, nothing comes close to the sublime meals I've had here (here is our full article).
Their philosophy is to embrace their guests as angels, which they mean quite literally, not metaphorically. But they don't market the restaurant/hotel, and actually, come to think of it, often don't even answer the phone or email. People mostly just know and eventually make a reservation and turn up. Or not. It's not what's important to La Frateria's inhabitants, whose purpose there is to heal, and who do that by the hard work of sustaining the property and growing the food they exquisitely prepare, if only for themselves.
BG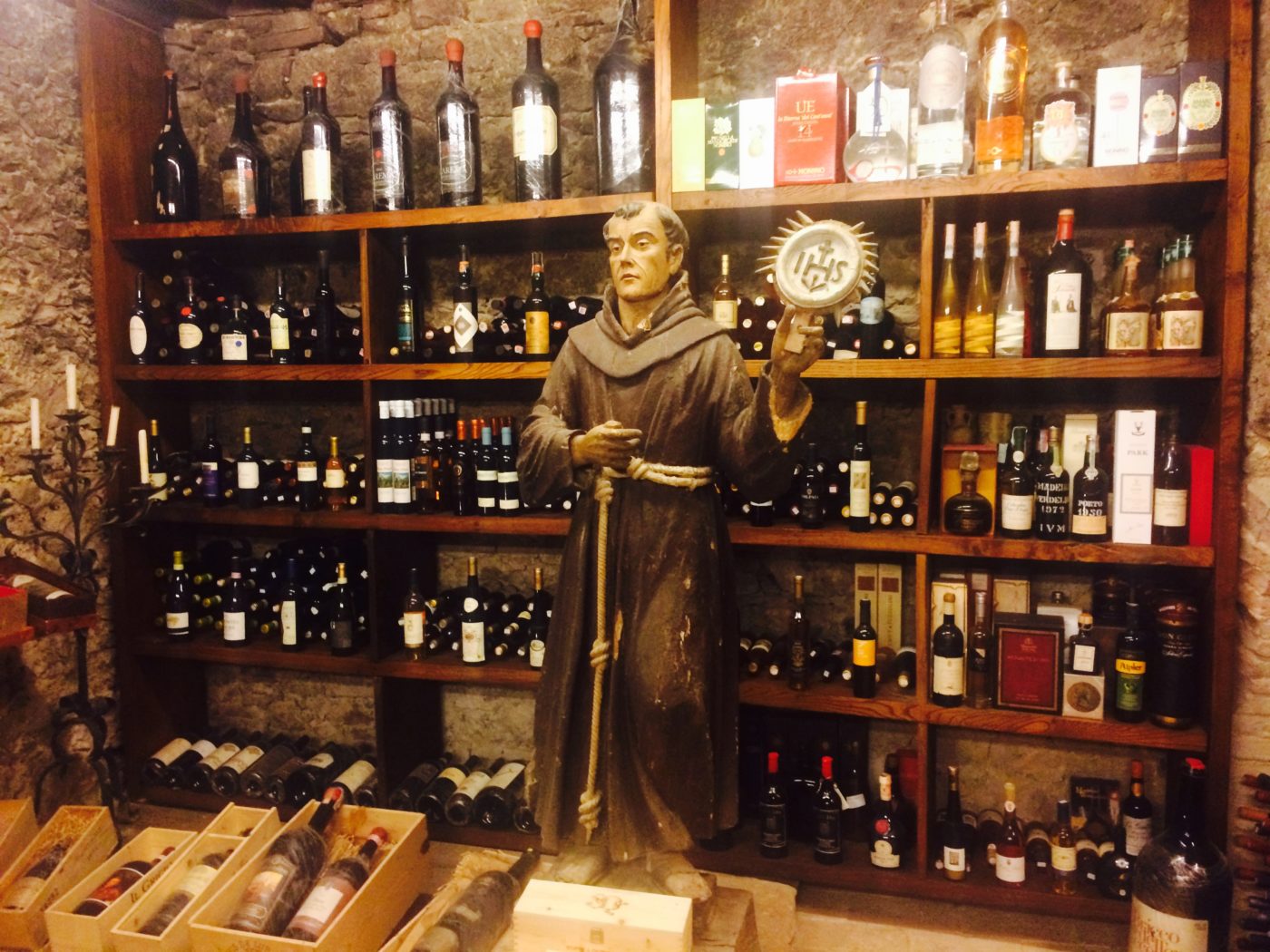 2
VISIT
Iraq al Amir women's cooperative, Amman, Jordan
About 30 minutes and 20 kilometers south west of Amman is the Iraq al Amir women's cooperative, housed in ten renovated farmhouses at an archeological site dating back to 200 BC. 
This is a collective of women empowering women and making extraordinarily beautiful ceramics, weaving products, soaps, paper, and food for sale. And they conduct workshops demonstrating their crafts, and other educational events. This would be remarkable in New Jersey. In Jordan, it's a revelation, and borders on a mild revolution. They don't have a restaurant per se but serve incredible home cooked food to visitors, and have a guesthouse. 
BG
1
RESORT
Kakslauttanen, Saariselka, Finland
The Ice Hotel in Swedish Lapland really was the first to create a hotel out of the frozen stuff, and over the last 30 years has spawned a number of knockoffs, but Kakslauttanen in Finland's way cold, way north has morphed the form into its most desirable execution. From above at night it looks like something out of The X-Files, rows of room-lit, glass igloos shining in the tundra like alien-growing pods. But the resort's idea is fantastic: sleep under the clear, brilliant star-encrusted sky, and watch the Northern Lights play like celestial sprites over your head. 
Seeing the Northern Lights, like tomorrow, is guaranteed to no one, but the season is eight months long, from August to April, and there is a great chance you will see them if you are there. This site will give you as much real-time intelligence as possible: en.ilmatieteenlaitos.fi/auroras-and-space-weather
The hotel has all the amenities you want (and need! You're in the Arctic Circle at this point). The restaurant is great, they'll get you around (in sleds!), there are activities, like seeing Lapland, which is about as awesome an activity as I can personally imagine, and foraging for mushrooms and berries. And they have a surprisingly wide variety of accommodations, from the signature glass igloos set in lines in the snow, to log chalets, a Queen's Suite "for lovers", and a "traditional house", authentically arranged and warmly furnished the way a Laplander does.
The Kelo-glass igloos are probably the way to go — they're individual, spaced apart, gorgeous wooden chalets with a glass ceilinged bedroom so you can sleep under the stars and see the light show when it decides to perform for you. Another option is the ominously described ice-igloo which, it turns out, is exactly that: an igloo, made of ice. They proudly assert: "Rarely does anyone get the chance to sleep as cosy… Even in minus 40 degrees centigrade outside, the temperature inside is a consistent minus three to minus six." This they say without the slightest hint of irony.
BG
Oh the places you'll go! The whole list 
The WONDERLUST 100 by country…