THE 9 MOST FASCINATING PRESIDENTIAL LANDMARKS
These libraries, museums and monuments are not just for school trips
If you love presidential history, don't worry if you don't know the difference between presidents Taylor and Tyler. Take this road trip around the U.S. for the legacies left behind by some of America's most colorful heads of state.
Mount Rushmore

Keystone, South Dakota
It's, well, yes, the Mount Rushmore of presidential landmarks. Sculptor Gutzon Borglum chose George Washington, Thomas Jefferson, Theodore Roosevelt and Abraham Lincoln because he felt, at that time (1920s), they symbolized the most significant times and events in U.S. history. Come bask in the glory of these 60-foot-tall chiseled granite faces in the Black Hills of South Dakota. www.nps.gov/moru
Gold Coast Railroad Museum
Miami, Florida
This museum, built on the former Naval Air Station Richmond (NASR), the second largest World War II airship base in the United States, houses over 40 locomotives and cars, including U.S. Car #1. The 84-foot-long Pullman was designed specifically for presidential use from 1928 to 1954. It's still the only passenger railcar ever designated a National Historic Landmark by the government. Didn't know that, did you? www.goldcoastrailroadmuseum.org
The Greenbrier
White Sulphur Spring, West Virginia
Surrounded by the Allegheny Mountains, "America's Resort" has hosted 27 presidents since opening in 1787. Such an important piece of real estate, The Greenbrier closed during the Civil War to be used as a hospital or military headquarters. There's an underground bunker that was built in the 1950s for Congress to hunker down — and continue operating — in case of nuclear attack. And if all this history is too much, the Greenbriar has a casino to gamble away all those Jacksons and Grants, and copper Lincolns for those penny slots. www.greenbrier.com
Baskin-Robbins
Honolulu, Hawaii
No. 44 worked at 31 Flavors. As a teenager, President Barack Obama's first job was scooping ice cream and in a 2016 essay on LinkedIn he wrote how it "wasn't exactly glamorous" and the "rows and rows of rock-hard ice cream can be brutal on the wrists". Lessons that stuck with him throughout his life (we're extrapolating) But…. does Obama call them sprinkles or jimmies??? I mean, he's still alive, we could ask him, right?
Independence Hall
Philadelphia, Pennsylvania
It's where this country got its start, where the Founding Fathers put ink to paper and signed the Declaration of Independence and wrote the Constitution, in 1776 and 1787 respectively. In addition to these most important documents, Independence Hall is part of Independence National Historical Park, an UNESCO World Heritage Site. It houses the Liberty Bell and its crack, Benjamin Franklin Museum, future First Lady Dolley Madison's house and other exhibits depicting the birth of this nation. 
And Philadelphia is a great city! www.nps.gov/inde
Ronald Reagan Presidential Library Simi, Valley, California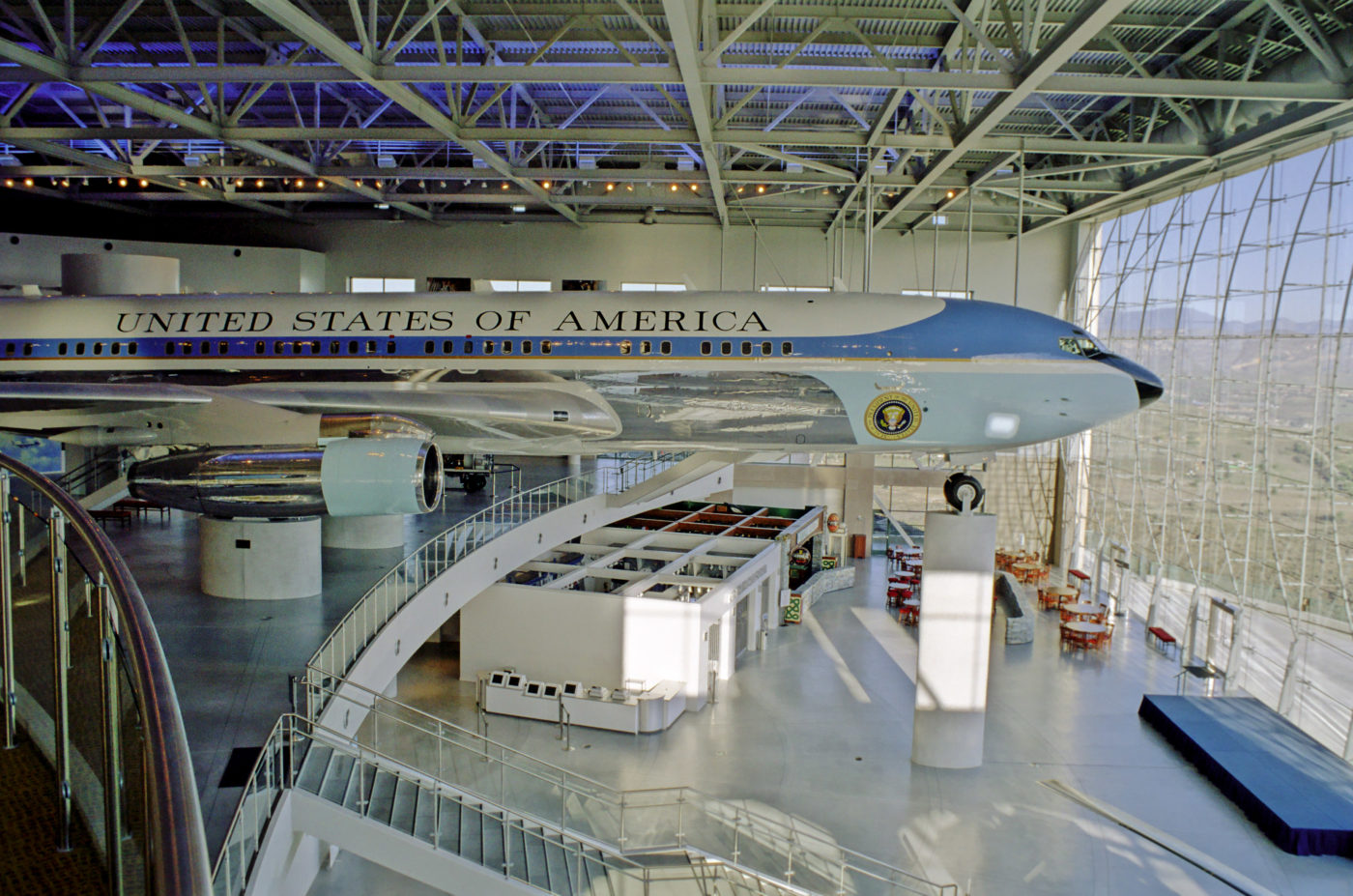 Presidential libraries are a treasure trove for history buffs and The Gipper's especially so with over 40,000 artifacts and 1.6 million photos. Once you finish sifting through all of them, you'll be in awe when you step inside Reagan's Air Force One, not a replica, but the one he used. And there are pieces of the Berlin Wall, which he took and is given more credit for bringing down than he actually deserves, but, what the hell!
The latest edition to the library is a F-117 Nighthawk Stealth Fighter jet. But you can't see it. Haha, yes you can! Unless you're a radar. www.reaganlibrary.gov
The Hermitage Nashville, Tennessee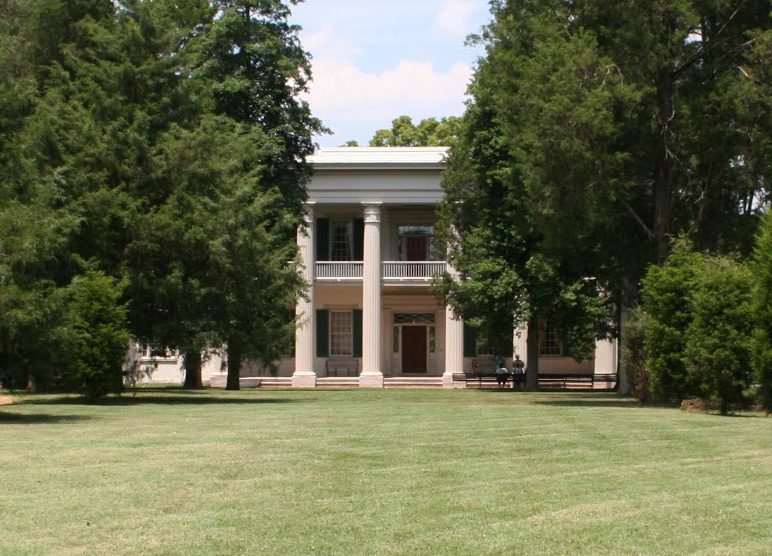 Andrew Jackson's mansion, which he bought in 1804, sits on 425 acres and has been completely restored. It contains most of his original belongings that are beautifully displayed among the eight rooms. Also on the grounds is a church, remnants of old farm buildings and the lovely garden Jackson's wife Rachel visited daily. www.thehermitage.com
Sixth Floor Museum at Dealey Plaza Dallas, Texas
The entire museum, located within the former Texas School Book Depository building, is dedicated to the life, assassination and legacy of President John F. Kennedy. The main exhibits are recreations of the crime scene including the "sniper's perch" in the corner window and if you walk "back and to the left" there's an Italian-made Mannlicher-Carcano rifle, identical to the one found on the sixth floor by investigators. Wait: part Italian-made? That conspiracy theory about the mob whacking Kennedy just got more interesting… www.jfk.org
Roosevelt Campobello International Park Welshpool, New Brunswick, Canada
The only historic spot on our list outside the U.S., FDR and his family spent summers on this island for over 50 years, where he taught his children how to sail (just to be clear, it didn't take 50 years to teach them). Today you can tour the 34-room cottage built in 1897, go hiking and enjoy complimentary tea-time while learning about First Lady Eleanor Roosevelt. She was something, that lady… www.fdr.net