THE DAY THE EARTH STOOD STILL
March 20 was the third anniversary of the lockdown in N​ew ​York ​City​
Photography By Juliette Yu-ming Lizeray
At the end of 2019 and beginning of 2020, news began to spread of a strange, new, SARS-like virus that had apparently leapt from animals to humans, via a "wet market" in Wuhan, China. At first this seemed like an isolated crisis. We know how quickly that changed.
By late February 2020, there were the first reports of deaths from what was now being called the Coronavirus, in Washington State (it has since been determined that the first deaths were weeks earlier, in San Francisco and maybe Kansas) — and still it felt, you know, isolated and minimal. By early March though it was inescapable that a terrible, lethal, at-that-stage-untreatable virus was spreading unstoppably across the planet. Nations were closing their borders and quarantining people. Within days in the middle of March, in an unprecedented way, the world was shutting down. And "lockdown" became a very life changing and defining word.
New York City, whose streets have teemed with people since 1664, when it was New Amsterdam until the British took it from the Dutch and rechristened it, was suddenly, eerily empty. Times Square, one of the most trafficked metropolitan areas in the world, was deserted. There were almost no cars on the roads.
Juliette Yu-ming Lizeray is a transplanted Singaporean who has written beautifully for WONDERLUST. When Manhattan went under lockdown, she ventured into the streets and took these photographs, and these are her observations of those strange days.
When I moved to New York in 2017, I hated it. I didn't understand its grid. Its scale was inhuman. I hated everyone's rushed pace. Paris makes sense. Singapore makes sense.
New York was hyperbolic, a place of extremes, sensorial overload. Stepping onto the streets of NYC felt like dipping a toe into whitewater rapids and then being sucked in, battling the currents and paddling, pushing yourself in the direction you want to go, gasping for breath and hoping you won't drown.
I was always grasping for a rock, a safety, some place still.
The city is brick and mortar and steel, but I've learned it's made of flows. Ephemeral, fast-paced and never-ending flows. Capital, people, things and means to ferry all around. Everything is syncopated, rhythmic, frenzied. Chop chop. Bang bang. Ka-ching. Opportunity bristles – you can make it, be trodden on, eaten up, spewed out. It's showtime, ladies and gentlemen.
Over dinners and drinks and parties and loves and jobs and friendships, I grew to love this city, and this city has given me love in return. The Greeks have eight words for love; the love I have for New York and the love New York has for me is surely a ninth. (I live in a Greek neighborhood; I should ask.)
I've come to love the rapids. I'm no longer grasping for my rock. I've found safety in myself, in knowing I can brave the currents of the city. I see myself in others now. Passionate, individual, original. People glowing with the knowledge that they burn brighter than the world around them. People are what make a place. Winston Churchill once said we shape our buildings and they shape us, thereafter. The opposite is true in New York. New York is a place of sheer and unending human will, to be rebuilt and torn down and rebuilt again, a testament to everything that came before and will come after. This place is humanity.
The city is barren today. A gutted carcass, its blood drained out. Things move imperceptibly, as time continues its endless march. Shadows grow longer. Flowers bloom because that's what they do at this time of year.
It's Tuesday in Manhattan.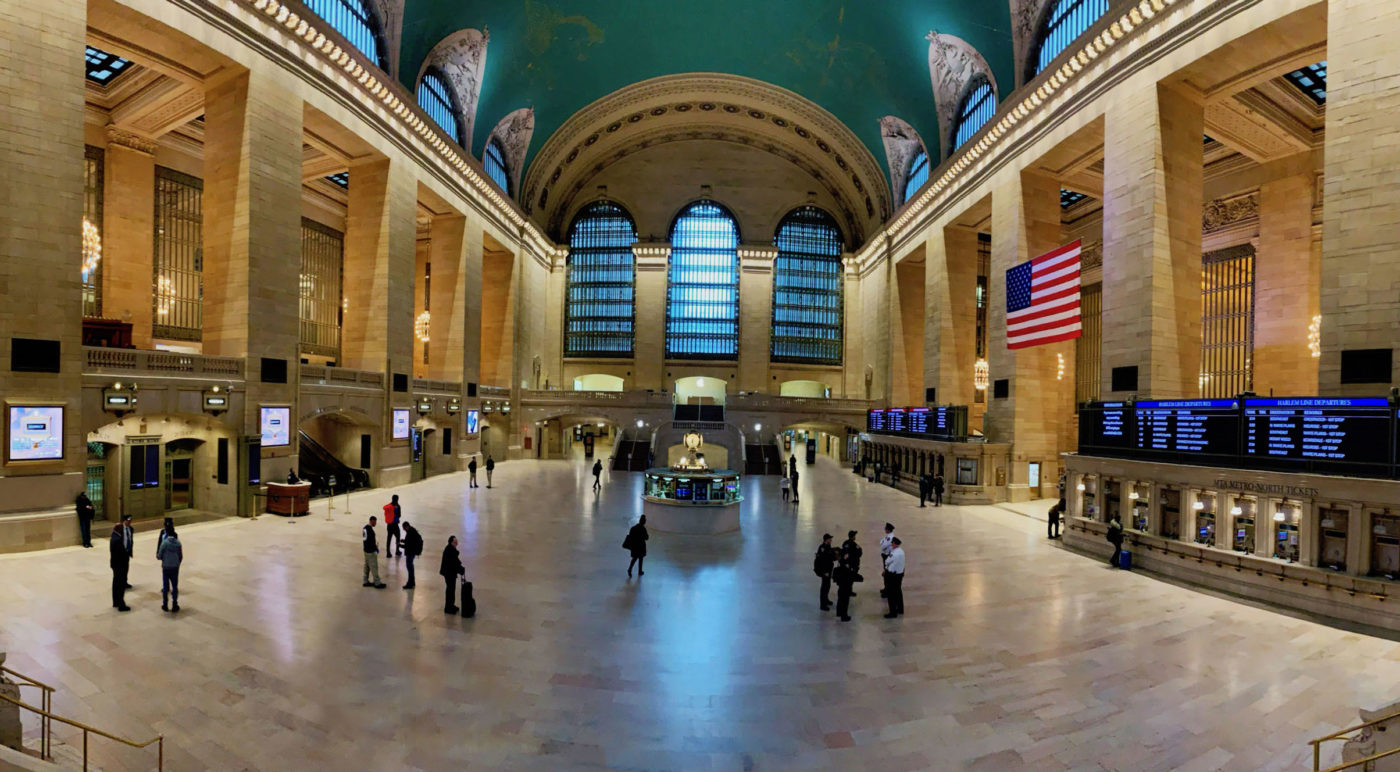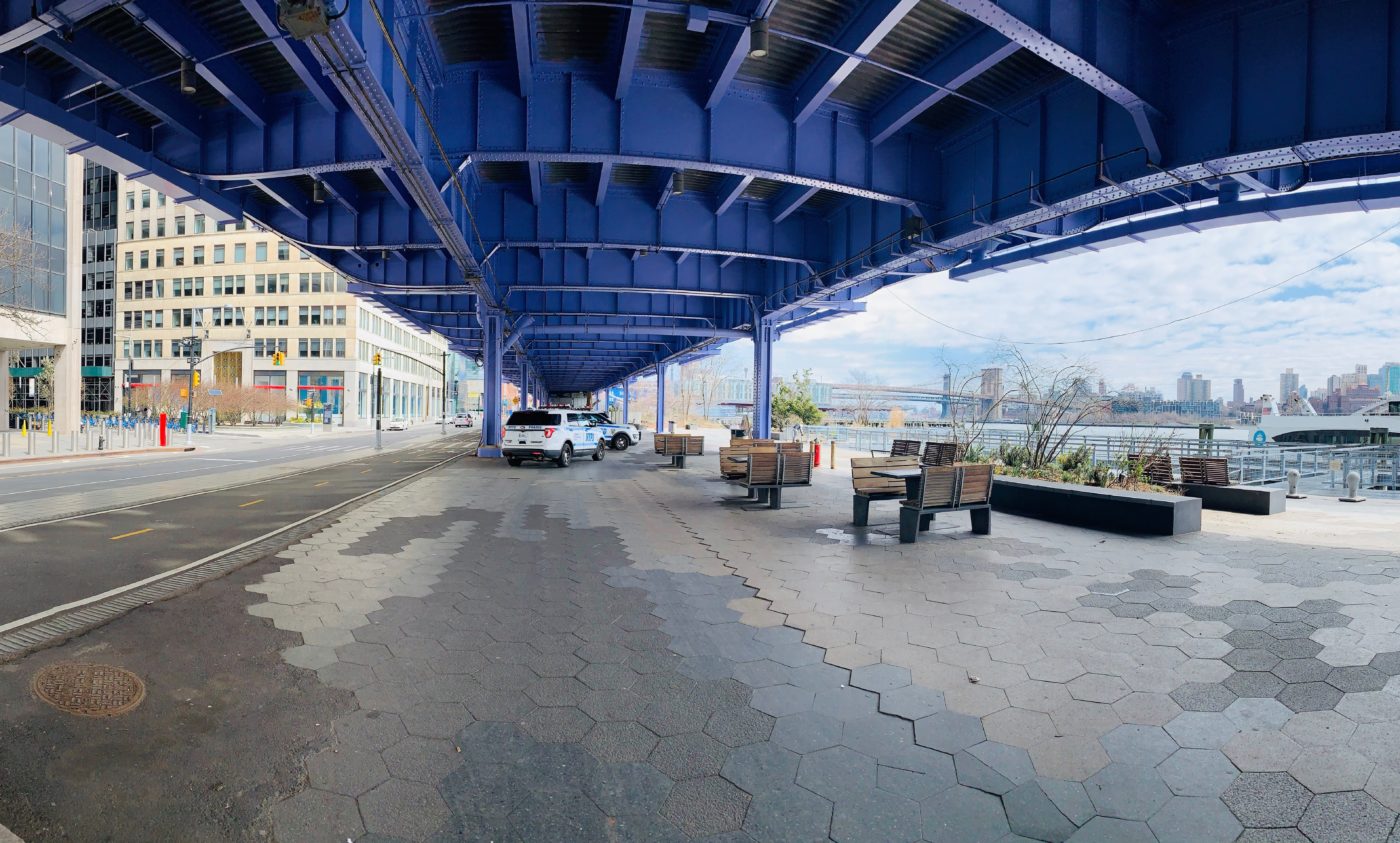 Click below to continue the portfolio