Eating

Los Angeles
Mike Postalakis knows the best places, because he's, er, been to all of them…
WONDERLUST regular contributor Mike Postalakis has just published a scrumptious book, LA By Mouth, on where and what to eat in Los Angeles, America's true melting pot. Here's our glowing review. And watch the video and let him explain…
In LA there are about 9000 restaurants, a term that "covers a lot of ground" says Mike, noting that it includes every place that will sell you food, from the finest restaurant to the holes in walls that may serve the finest meals, and food trucks, pop ups and diners. His book boils this culinary cosmos down to 200 of his favorite places.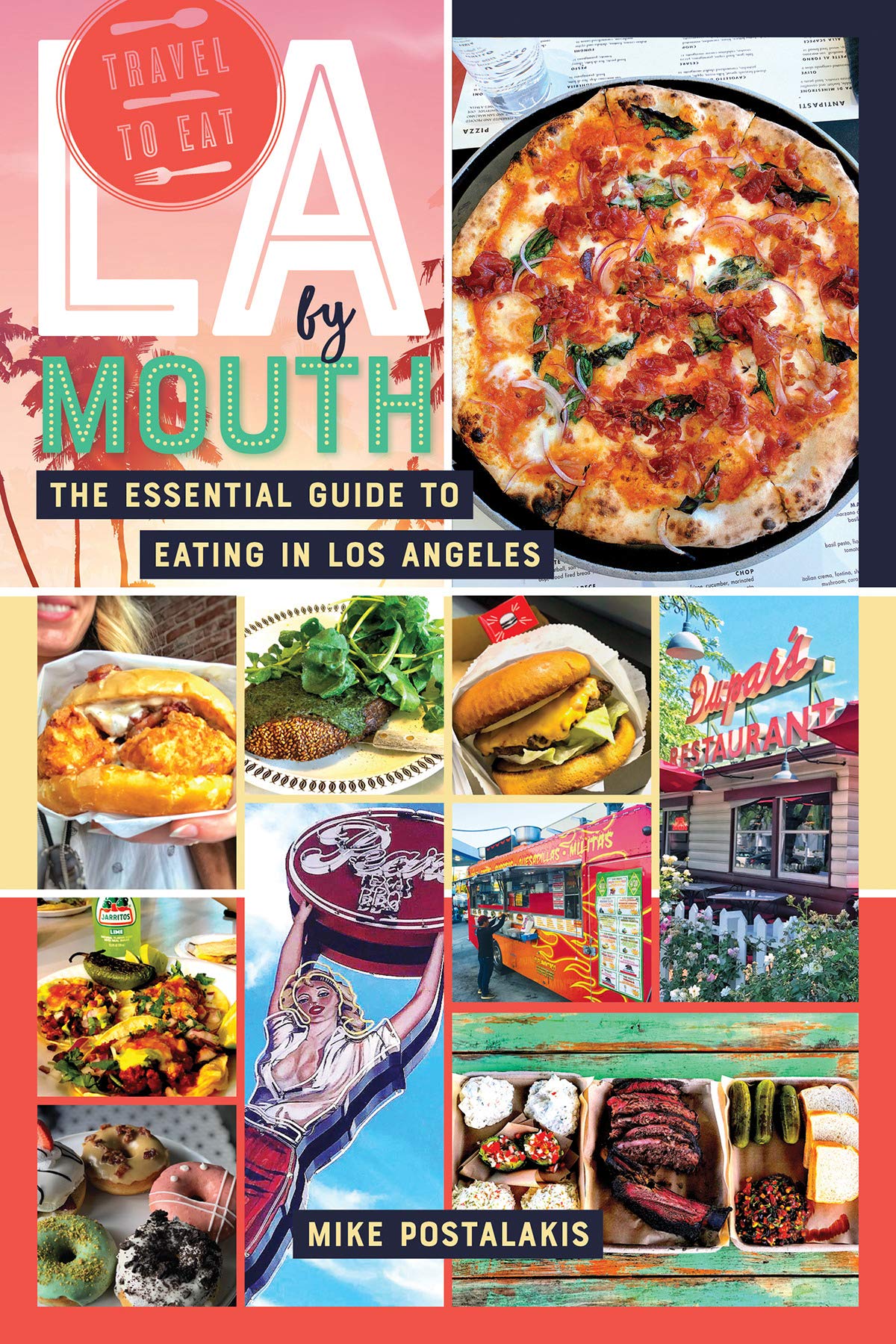 Pop-ups are the new big trend according to Mike. "Anyone with a portable grill or smoker (plus a tent and tables) can open up 'shop'. Pearls BBQ started that way. So, too, Dave's Hot Chicken."
Sushi is overrated, apparently. "There's not a lot of sushi places in the book. I just think it's all been done in that category, most of it tastes more or less the same. Unless you want to spend $400 on dinner," says Mike.
Good news dept., for all you traditionalists: Musso & Franks is still kicking it, old school. That's 100 years of serving dry martinis. And that might be the ghost of Johnny Carson, at the end of the bar.