TAKE A

MICROADVENTURE 
Explore your own region while spending micro amounts of money
"A microadventure is an adventure that is short, simple, local, cheap," says Alastair Humphreys, the British adventurer who coined the term. 
A trip this straightforward is exactly what we need during a time when we're all being told to not leave our states, and of course our country (though, there aren't many countries that want Americans visiting these days anyway). These short trips are a substitute to that transatlantic flight to Europe or Caribbean cruise — and who knows when they'll return. The idea of a microadventure is that travelers start making more local trips, no further than a four-hour drive, but keep the same levels of awe that come with an expansive international trip.   
Dr. Jasmine Goodnow, professor of sustainable tourism at Western Washington University, who has been researching microadventures since 2015, has found that travelers who make these mini journeys feel similarly rewarded and transformed as conventional travelers. The only hitch of course is that, to most people, their backyard isn't nearly as exciting as Tokyo where their senses are barraged with something new from every angle. But people like Goodnow and Humphreys know a secret that unlocks a new world of travel that is equally amazing and more accessible by magnitudes…
Just turn off your damn phone!
The key to a successful local vacation is to generate the feeling of being away in a new environment, no matter how close to home, and to interact with that environment. How are you supposed to do that with your face buried in information from the mundanity of your home and work life? Goodnow notes that, "on conventional two-week long vacations, people will check their work email every day because they're stressed about work that might be piling up. In a way, microadventures solve that because they're often shorter and people don't worry as much about falling behind." 
Other tips for making your mini travels as adventurous as possible include sticking to vacation rituals like packing a bag, planning routes and booking overnight accommodations. Any place will do, as long as you're putting yourself in a new environment. If you're able, choose a more circuitous route because too much passes you by on the freeway. You'll never truly learn what your neighborhood has to offer while you're focusing on traffic rules through the red tinge of road rage. Take the back roads by bicycle or even foot. If you're in the city, get to the wilderness, breathe deep (and often), and take a hike. If you live in the boonies, find civilization and awaken your inner anthropologist. Find some of the tourist attractions you have missed, or just stop at a cafe and do some people watching.
Whether we like it or not, our ideas of travel have changed and things may never return to the status quo. But rethinking the way we travel may be long overdue. Traveling on a local scale creates a drastically lower carbon footprint, it's great for our local economies that all desperately need support, and it instills a sense of pride in the valuable experiences a community has to offer. 
Here are five experiences in the U.S. near five big cities' own backyard for your next, or first, microadventure.
BOSTON
Boston Harbor Islands 
This group of eight islands is only accessible by ferry. The 40-minute boat ride from downtown Boston costs only $25 and offers picturesque views of Boston's skyline. The islands themselves boast campgrounds for overnight stays, swimming in the Atlantic and a historic fort built in 1900. Bring your own food if you're planning a multi-day or full-day stay. There are only snack bars available and they're only on two of the islands — Spectacle and Georges Islands — and they're not equipped to fuel more than 24 hours of island exploration. The islands are open from June 21 to October 12. 
NEW YORK
Bike/Hike the Hudson River
The Hudson River runs all the way from Lake Tear of Clouds in the Adirondacks through Albany, the state's capital, and historic towns and the hip Hudson Valley, down to the tip of the Big Apple — and the whole length can be travelled by foot and bicycle. If you're feeling ambitious, the 315-mile-long river takes you all the way to New York's highest point, Mount Marcy. Follow the river to Sleepy Hollow where you can take a guided tour of the Rockefeller Estate, Kykuit in all of its splendor and opulence. Or just stop for a coffee at Coffee Labs Roasters and soak in the comings and goings of Tarrytown's main street. Just an hour north of New York City is Storm King Art Center. Pricing is done by car: one to two passengers cost $20 each, three will cost $48; the price per person decreases the bigger the party! Make sure to reserve tickets online as there is limited availability. 
LOS ANGELES
Griffith Park 
Sure, this might be played out for the native Angelenos, but Griffith Park is the biggest urban park in North America. Covering 4,500 acres of land, it could take weeks to explore this whole place and visit all the landmarks like the Observatory, the zoo and the Bronson Caves. So even if you've been, it's worth a revisit. If you're like Humphreys, you might even bring a sleeping bag and spend the night right above the Hollywood sign.
CHICAGO
 Warren Dunes State Park, Sawyer, Michigan
A 90-minute drive from Chicago, this park contains six miles of hiking, gargantuan dunes that offer beautiful vistas of Lake Michigan and a beautiful sandy beach. There is a campground in the area for overnight trips that can accommodate tenters for $25 a night and RVs for as little as $33. Nearby, in the town of Sawyer, you can enjoy a beer at Greenbush Brewing Co. or a cup of joe at Infusco Coffee Roasters.
AUSTIN, TEXAS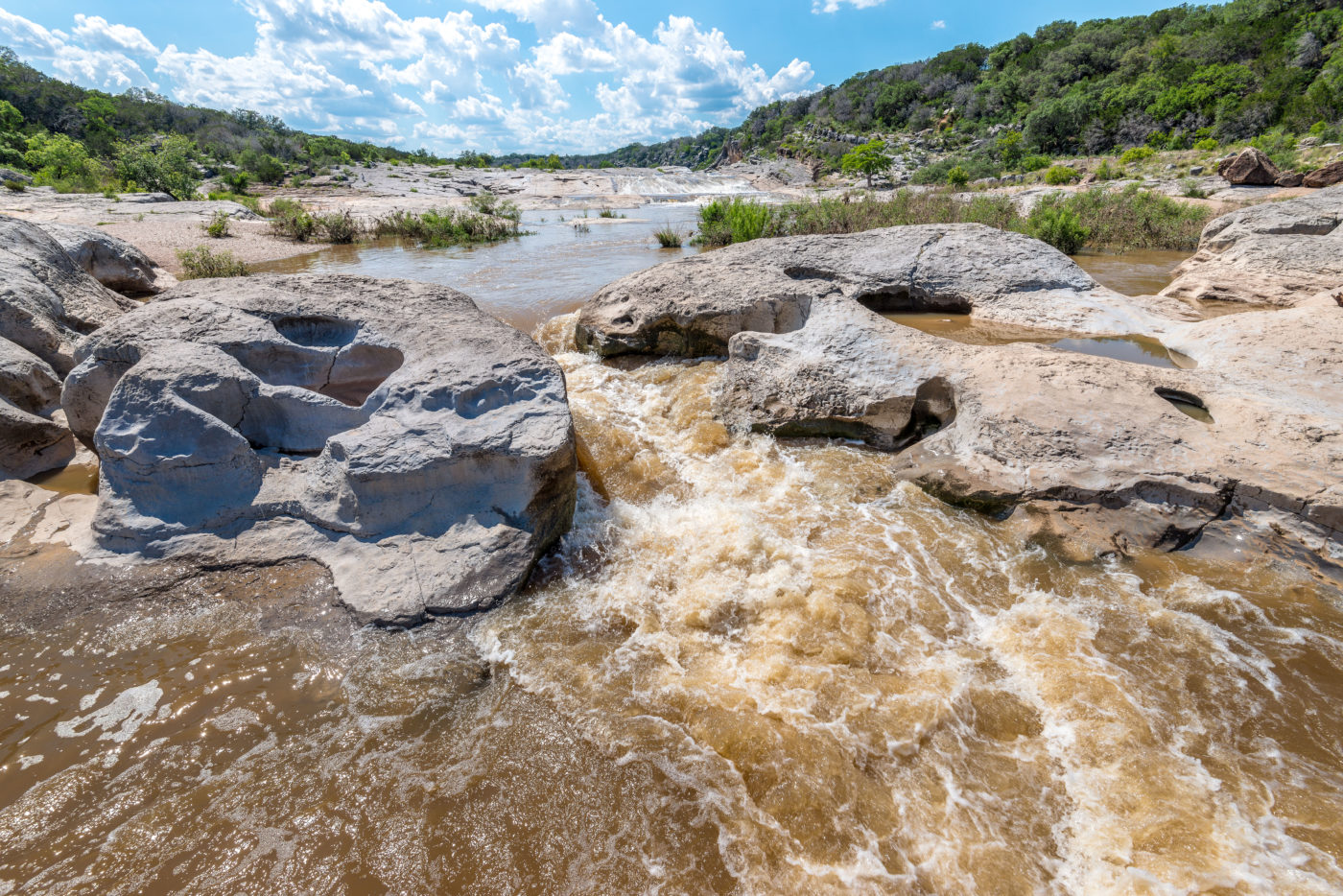 Pedernales Falls State Park, Johnson City, Texas
A beautiful park one hour west of Austin, Pedernales Falls State Park is marked by its namesake river flowing around huge slabs of limestone. The park offers camping on both primitive hike-in sites and sites equipped with electricity. There are plenty of trails for hiking, mountain biking and horseback riding, and the river is perfect for kayaking and swimming. More than 150 species of birds have been identified in this park, ranging from roadrunners to the endangered golden-cheeked warbler, so bring binoculars! In nearby Johnson City, soak in some culture at one of the many art galleries, a bat cave and a county jail right in the heart of Hill Country.
If you still haven't found inspiration, here are some wonderful agencies specializing in microadventures to help you design your next local journey.
Rock'n Yogi Adventures
Travel Vision Journeys
Ciclismo Classico
The Custom Path
Lotus Sojourns
Recreation Northwest