July Festivals
The sound of music is everywhere!
There are hundreds of festivals happening over summer and if you're driving through France or Italy you'll find even small hillside towns or villages hosting some kind of summer festival celebration. Look into the sky at night and follow the roving laser lights into the hills for an impromptu cultural experience. It's a family affair in Italy where the young and old come out and dance until early hours. 
Montreux Jazz Festival in Switzerland is still happening the first two weeks of July.
AVOID Pamplona Spain (6 – 13 July) – it's the running of the bulls. Honestly, you could add "hit" to the end of that sentence.
There's dance music everywhere, classical in the Swiss Alps, Elton's in Italy, Bob Dylan's in Hyde Park, and we're naked with paint in Austria. Come visit!
Lucca Music Festival
Tuscany, Italy
June 28 – July 29 
Lucca has expanded its festival to a month-long celebration and it promises to be memorable. Bringing some incredible names to the stage again under the stars. Most of the festival takes place in the old Piazza Napoleone, except Elton John (on his final tour) will be set against the historic city walls, where 7000 more people can attend. Tickets are available from 52 Euro for general admission. What better way or place to see Elton perform for the last time.
Highlights of the festival include Tears for Fears, Mark Knopfler, Janelle Monae, New Order and Sting. OK, we're being generous about Sting.
Stay at Bagni di Pisa Palace in San Giuliano Terme. It's less than 10 miles out of Lucca and offers a luxurious thermal spa where you can be covered in mud amid 18th century frescoes. It was once owned by the Grand Duke of Tuscany as his summer palace.
Fly into Galilei, Pisa's International airport.
Paris Jazz Festival
Paris, France
July 6 – 28
Oh la la! On weekends, all month long, enjoy jazz in the city's picturesque Parc Floral. In the city that never stopped appreciating the music.
Dubrovnik Summer Festival 
Croatia
July 10 – August 25 
Croatia is a gorgeous country to explore, with its remarkable coastline and incredible clear blue waters of the Adriatic Sea.
Set in Southeastern Europe, Dubrovnik's city walls are a 13th Century UNESCO World Heritage Site. You'll find no skyscrapers or McDonalds here thank you very much. Winding small streets, boutiques, markets and bars, and buildings with terracotta roofs.
The Summer Festival hosts music, dance, theater and opera in some incredible historic venues around the city.
Stay at Hotel Excelsior Dubrovnik. With its own private beach, you can relax, take a boat to another island, or dine on the old stone terrace that looks out over the Adriatic and the ancient town. There's also a Spa…
World Bodypainting Festival 
Klagenfurt am Wörthersee, Austria
July 7 – 13 
Fantastical body artwork and literally very colorful people are on show at the festival that blends art, fashion and music and attracts tens of thousands of visitors each year.
https://www.youtube.com/watch?v=mHnxc2GxQJ4
Just for Laughs 
Montreal, Canada
July 10 – 28 
Laughter is the best medicine! The world's largest international comedy festival, now in its 36th year. Fifteen days of laughs with Wanda Sykes, Howie Mandel, Fred Armisen, Trevor Noah, amongst others. You're guaranteed to crack a smile or two. Visit here and eat here.
Bilbao BBK Live 
Bilbao, Spain
July 11 – 13
Alternative music sets the scene on Kobetamendi Mountain in Bilbao in a fun festival of happy people jumping around in the sun. This year to Weezer and The Strokes, and they'll also be swaying it out to Thom Yorke who's out on his solo tour.
Over 100 artists on 12 stages. The math is mind-boggling, so do it yourself.
Nos Alive
Lisbon, Portugal
July 11 – 13
If you've never seen the Chemical Brothers live, just go! And if you've never been to Portugal, go already! It's so cool even Madonna has a place there. Whatever you think about Madonna, she's no fool.
Nos Alive happens from 4pm until 4am for three days. Also playing, The Cure and The Smashing Pumpkins.
G! 
Gota, Faroe Islands
July 11 – 13
International and local musicians play in this ancient seaside village on the island of Eysturoy in the Faroe Islands, halfway between Norway and Iceland.
Alongside Scandinavian acts there are, gloriously incongruously, The Harlem Gospel Choir, Rag'n'Bone Man and Fatboy Slim. And wooden hot tubs on the beach.
Bastille Day 
Paris
July 14
France's National Day holds the largest military parade in Europe on the Champs Elysees, celebrating the unity of the French and the Storming of The Bastille in 1789, with celebrations held throughout France for the day with concerts, balls and fireworks. Being anywhere in France then is a great idea, for innumerable reasons. FYI.
Pflasterspektakel (Pavement Spectacle)
Linz, Austria
July 18 – 20
In the center of Europe on the famed River Danube, Linz, the capital of Upper Austria, hosts its 33rd International Street Performance Festival. Celebrating street art with over 700 performances from aerial acrobats, puppet theater, clowns, stilt walkers, juggling, music and fire shows, bringing together the enchantment and magic of street theater.
Fly directly into Linz.
Comic Con International 
San Diego Convention Center, California
July 18 – 21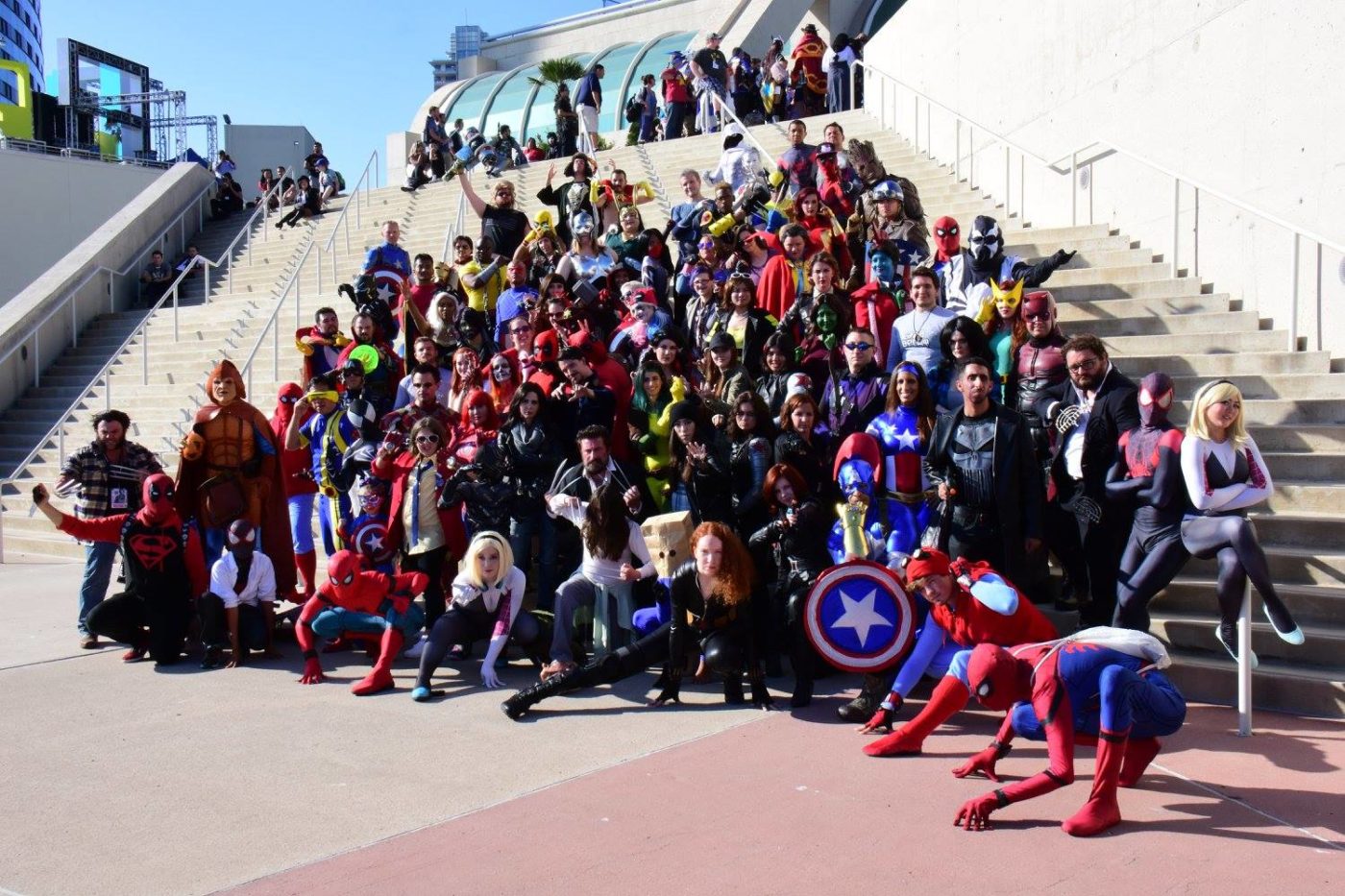 Comic Con is a big deal. If you love superheroes, fantasy, cartoons or anime this four-day event is made for you, plus you can go dressed as your favorite character to hype up the fun. But you knew that. Happening since 1970 Comic Con is a non-profit convention that very mightily celebrates pop culture. Starting off in a hotel in 1970, it now fills the San Diego Convention Center, plus a couple of annexed large hotels.
You can meet your idols, attend panels, workshops, seminars, multiple screenings seating 6000 a time. All whilst dressed like a bumble bee. Pretty wild stuff!
Festival Internacional de Benicàssim
Benicàssim, Spain
July 18 – 21
On the east coast of Spain between Valencia and Barcelona is Benicàssim and a four-day pop, dance, indie music festival. Also featuring films and art. Lana del Rey headlines with Fatboy Slim (fresh from the Faroes!), Franz Ferdinand, Kings of Leon and George Ezra among others.
VIP tickets are available for any day for 110 -135 Euro, which includes better parking opportunities, and that's always a good thing.
Verbier Festival
Verbier, Switzerland
July 18 – August 3
Classical music in the Swiss Alps with 60 concerts set over 17 days.
Verbier — maybe you've skied there in the winter, it's stunning. Not only for the views, but the hotels, clubs and restaurants are tinged with a certain je ne sais quoi. If you don't enjoy the cold and can't do snow, here's a reason to visit in the summer. Swiss chalet houses in a beautiful picturesque mountain village. A mini Aspen of Switzerland.
Splendour in the Grass
Byron Bay, Australia
July 19 – 21
Australia's biggest winter festival (it's winter in July down under) and two hours south of Brisbane, on the east coast of Australia lies the old Bohemian town of Byron Bay.  Known for its surfing and being an old hippie spot, the population is under 10,000 and the house prices higher than Sydney.
Don't expect snow as it may still be hovering around 70 and chilly at night. You can pitch a tent and sleep under the stars.  Chance the Rapper and Childish Gambino, James Blake, Tame Impala headline.
Even Kendrick Lamar's played here. Whoever he is.
WOMAD
Wiltshire, England
July 25 – 28
Womad — World of Music, Arts and Dance — founded by Peter Gabriel, had its first festival in 1982 in the UK, soon becoming a traveling global family festival encouraging people to come together through music and learning. It's a wonderful place for children.
Set on a country estate in England, this celebration of world music, hundreds of singers, all kinds of workshops, drumming, Palestinian singing, cookery classes, yoga, massages, cauldrons of chai. Ziggy Marley, Macy Gray, Salif Keita and Kokoroko are just some of the tremendous musicians playing.
Fuji Rock Festival
Japan
July 26 – 28
It's not just about rock, The Red Hot Chili Peppers, Thom Yorke (again), Sia, Janelle Monae and The Chemical Brothers are some of the artists playing at this year's festival happening since 1997 and now held at the Naeba ski resort which is nowhere near Mount Fuji, FYI.